For many of us, cannabis-friendly campgrounds mean the best of all possible worlds.
But as usual, when it comes to cannabis, there are people saying "you can't do that." In this case, unfortunately, some of those people are the ones who make the rules for federal and state parks.
Marijuana is legal along the West Coast now, as well as in roughly 20 percent of the entire U.S. But government rules say you aren't allowed to smoke weed in most public camping sites. The potential penalties are bad enough in state parks. They're even worse in federal parks in many cases.
All is not lost, however. State and federal parks may still be unenlightened enough to ban pot smoking, but private landowners have seen an opportunity. That is where you can find some great cannabis-friendly campgrounds. Here are five of the very best.
1. Smoke on the Water (Oregon)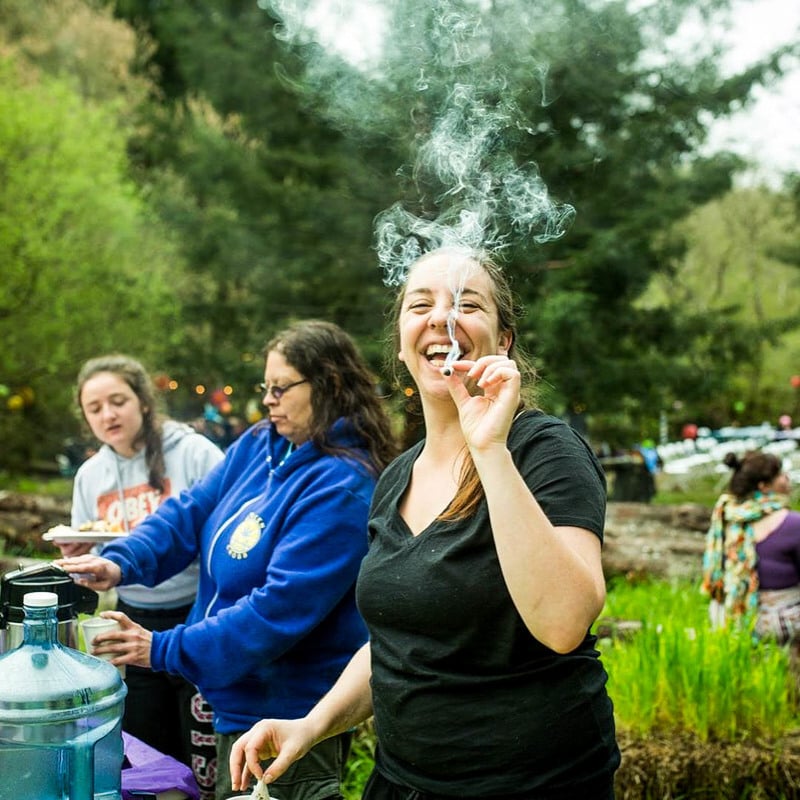 One of the best cannabis-friendly campgrounds, this facility on Lake Selmac encompasses five acres of scenery to enjoy along with a good smoke. Kayak, canoe, and motorboat rentals are available, and great trout and bass fishing opportunities abound. Lake Selmac has produced Oregon's record largemouth bass three times.
State law allows cannabis use on private property. Comfortable year-round accommodations are available.
Smoke on the Water even hosts special events. In fact, a women's only cannabis retreat known as the "Ganja Goddess Getaway" is scheduled for July 2018.
2. Rustic River Cabins (Colorado)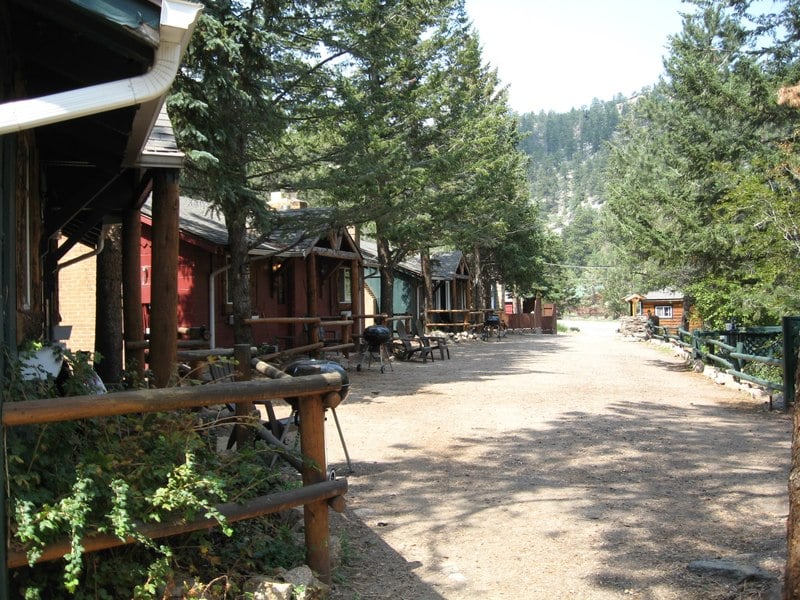 Cabins and cannabis-friendly campgrounds on 10 acres of the scenic Poudre River? Count us in. Rustic River Cabins are tucked away by the Big Thompson River in Big Thompson Canyon, near Estes Park, Colorado. The retreat, located an hour from Fort Collins, welcomes both pets and horses. It's open from May to October, and it features hiking and biking trails along with rustic river relaxation.
The management wants you to know that smoking marijuana at Rustic River Cabins is no problem as long as you're 21 or older, but they do ask that you refrain from smoking inside the cabins. You can use a vaporizer inside, if you like. Some of the cabins have a front porch where you can enjoy a canyon view along with your smoke. "We also have a path down at the river with a bench to enjoy that morning coffee and a buzz," the owners write.
3. Rose Creek Retreat (Washington)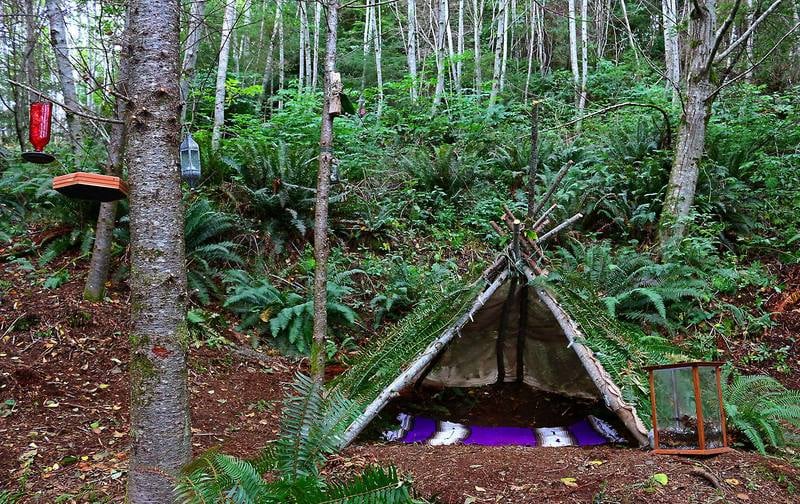 If cannabis-friendly campgrounds on the Lower Columbia River sound like paradise to you, then you'll love Rose Creek Retreat in Rosburg, Washington. Just across the river from Astoria, Oregon, Rose Creek is a natural oasis crafted from former logging lands. Now it's a scenic, private eco-retreat filled with meditative beauty and flowers.
Burn a J while you watch eagles hunt or ships floating by. Pick berries in the afternoon sun. Take a walk along the stream at dusk. You'll have all the privacy you need; you'll have no immediate neighbors. Each of the secluded camping sites is rented to one camping party.
4. Camp Heaven (Oregon)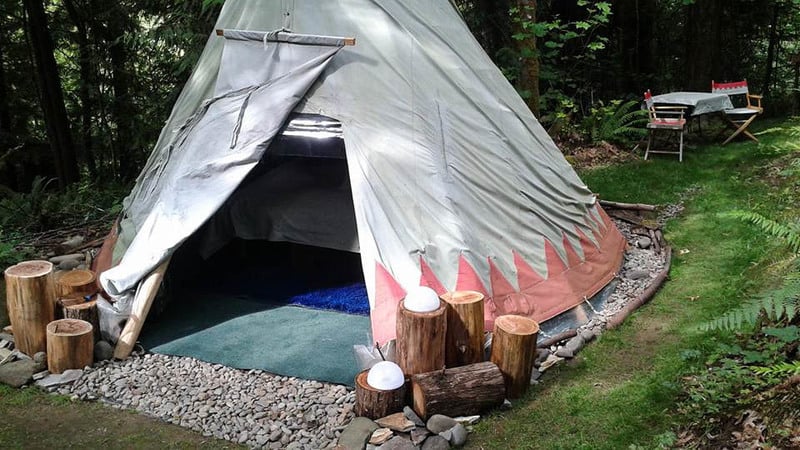 Camp Heaven, near Sherwood, Oregon (about 45 minutes from Portland), offers year-round "glamping." It's billed as "all the fun of camping without all the work." Guests arrive to a fully set-up private cannabis-friendly campsite. A rustic yet luxurious wall tent offers privacy in the great outdoors. The "glamping" experience at these cannabis-friendly campgrounds includes fluffy robes, slippers, and spa-quality grooming products.
A covered area onsite can be used for dining. The property has trails, a swing, a bridge and many scenic areas suitable for relaxing and enjoying nature.
5. CanyonSide Campground (Colorado)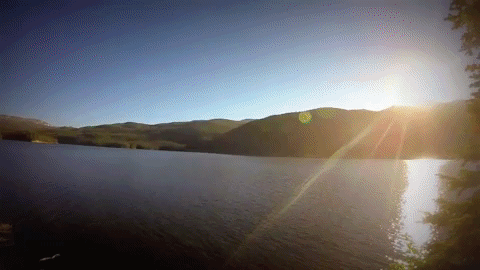 "Clean air" rules in Colorado mean that state parks are strictly off limits when it comes to cannabis-friendly campgrounds and you could be fined—or worse. But at family-owned CanyonSide Campground, about an hour northwest of Fort Collins, marijuana is not a problem.
Campers at CanyonSide's cannabis-friendly campgrounds get to choose between basic tent camping, RV camping with hookups, or fully furnished cabins. Activities abound at the site, in the scenic Poudre Canyon, including horseback riding, hiking, and fly fishing. The tent area overlooks a river where guests can fish.