Over the past few years, memes have rapidly evolved from harmless observations about our daily lives to a whole new world of humor that treads a thin line between hilarious and bizarre.
Memes, within the cannabis community, are their own universe. They have become a way to bond, laugh, and commiserate over what it's like to love weed when you're short on cash, short on time, or short on resources. (Who isn't?) Get ready to laugh.
The 100 Best Weed Memes For True Herb Enthusiasts
1. Starting things right with a Snoop Dogg 420 meme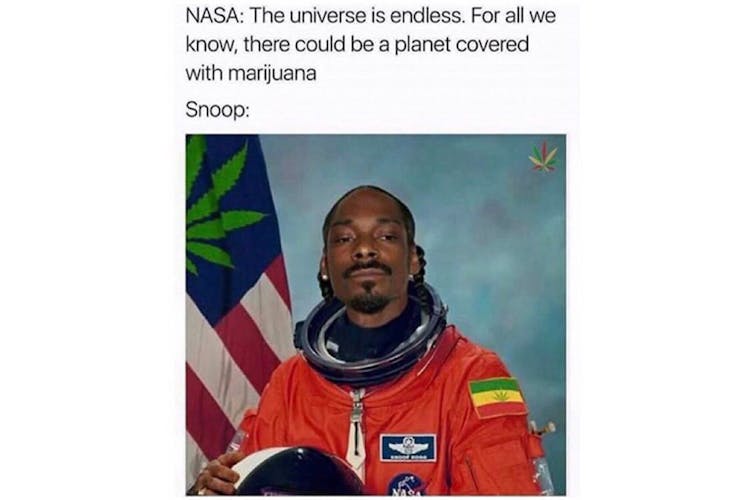 2. Sorry, I was thinking about the best weed memes.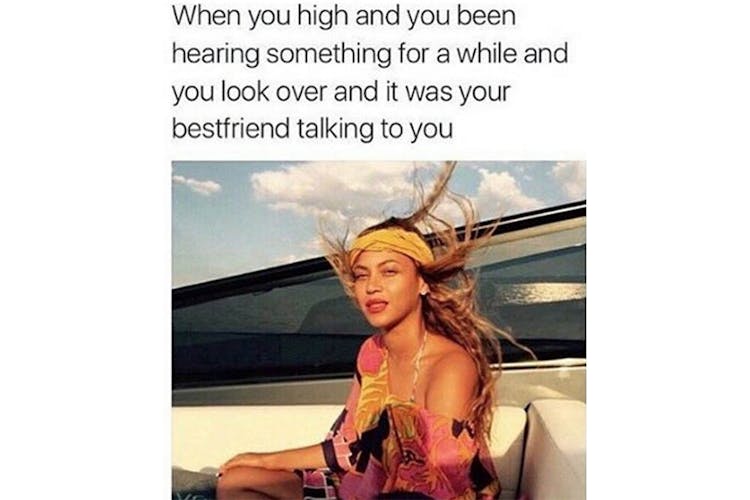 3. The infamous "I've Fallen and I Can't Get Up" meme, now in dank form.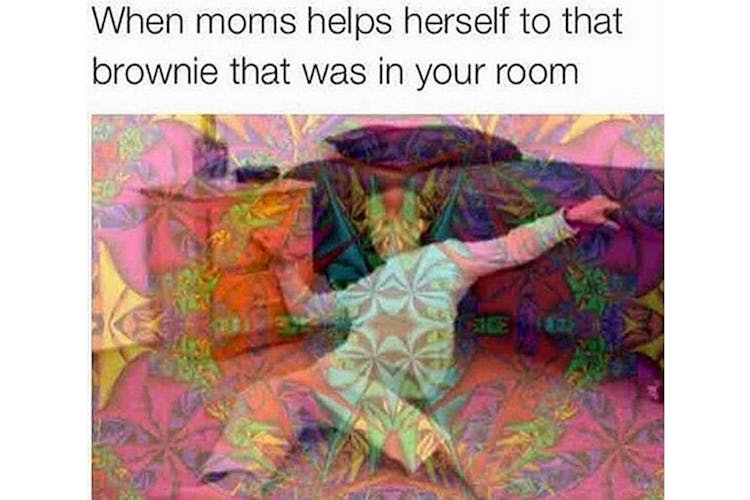 4. If your dealer isn't hooking you up with kush, it's time to find a new dealer.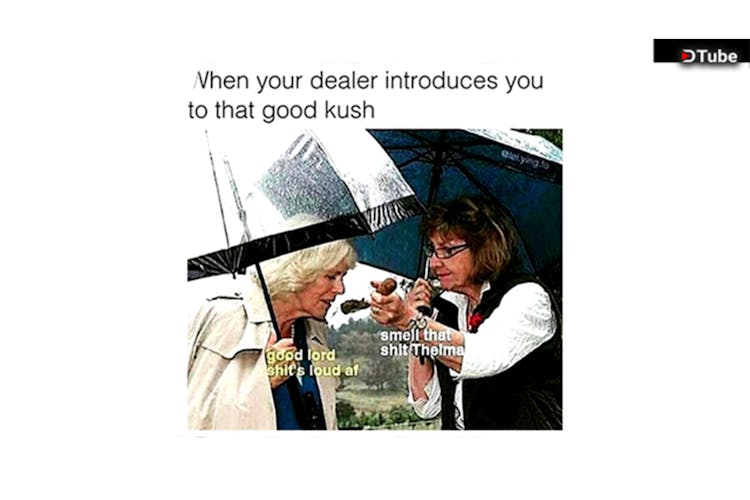 5. Sometimes they're not smoking enough.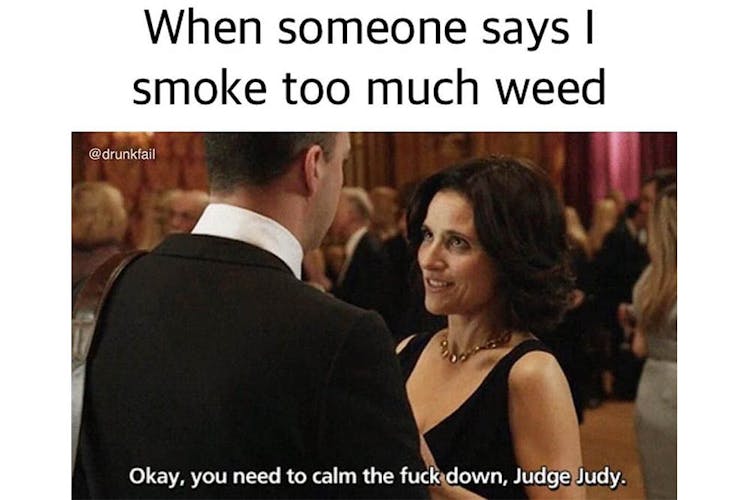 6. Declaring dankruptcy is never easy, so be prepared when your stash is halfway to empty.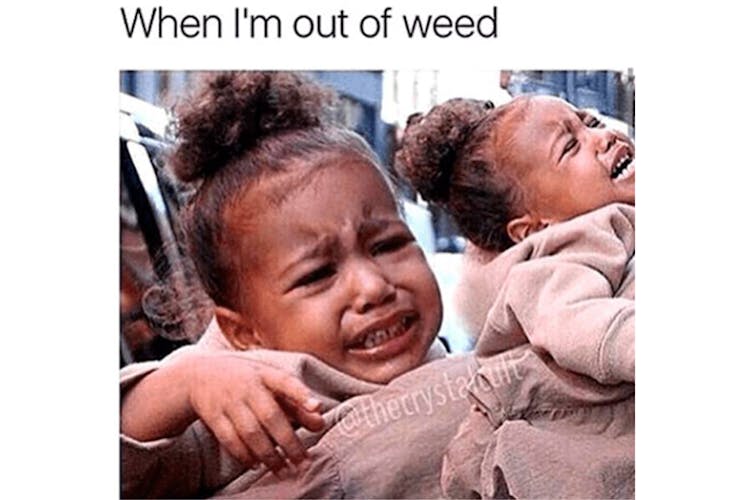 7. It's 420 every day in my head.
8. There's a little bit of Waka Flocka Flame in all of us.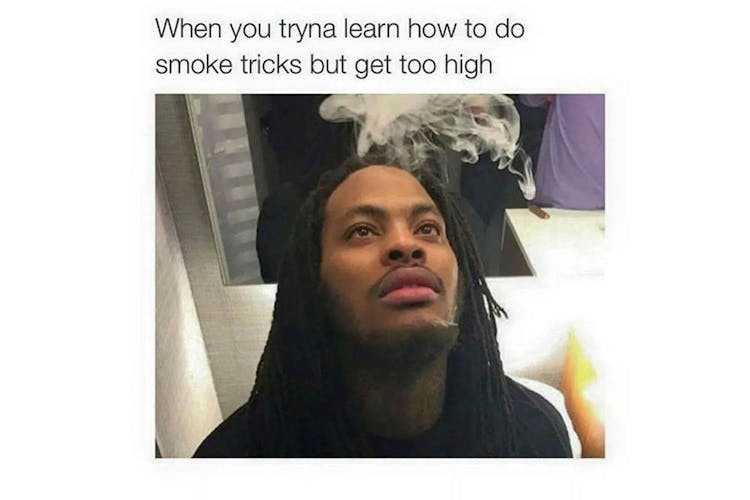 9. Did you really think Herb's best weed memes page would only have one photo of Snoop?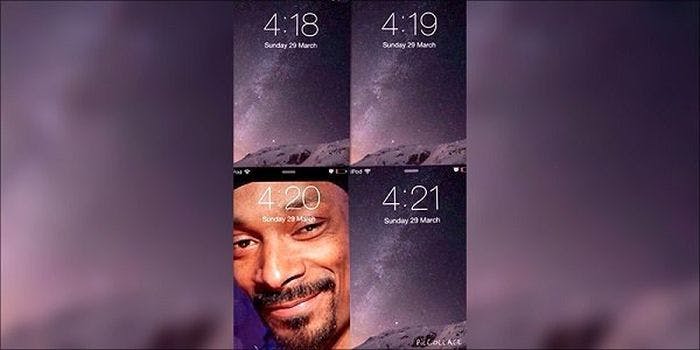 10. Personally, I only drive Hybrids.
11. If only money started looking like this every time I got my fix.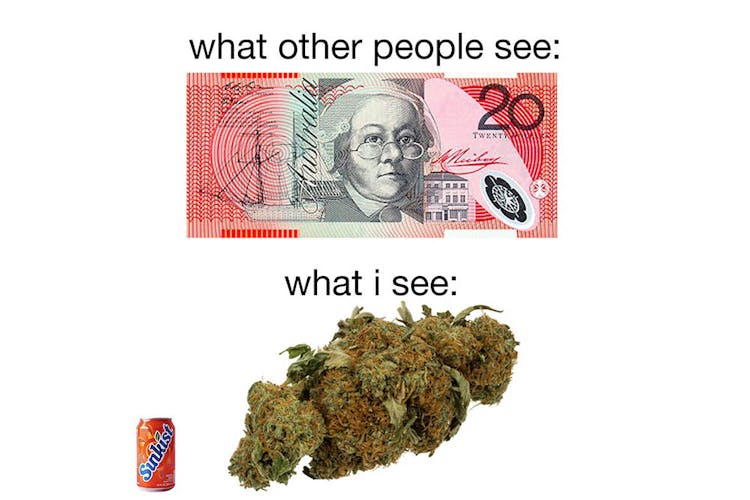 12. Please read our guide to rolling the perfect joint before you find yourself disappointing Waka Flocka.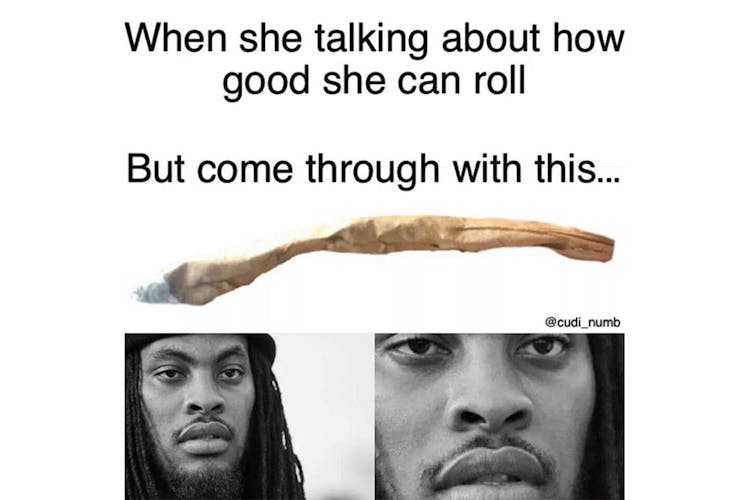 13. Things can go from Hannah Montana to Miley Cyrus real quick.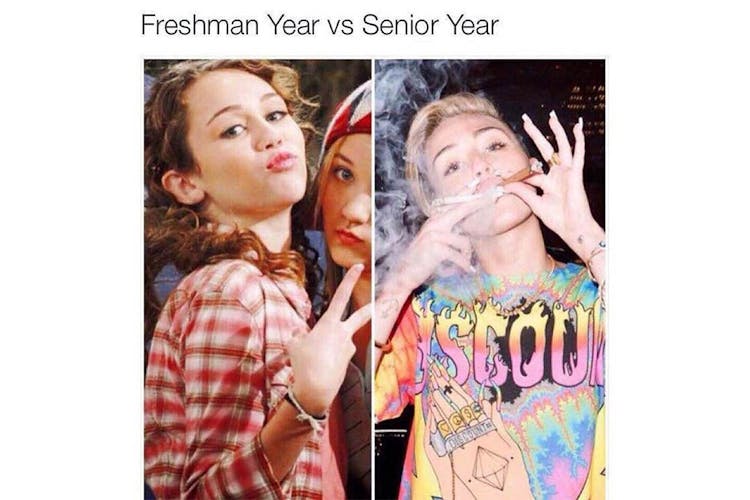 14. Get on my level!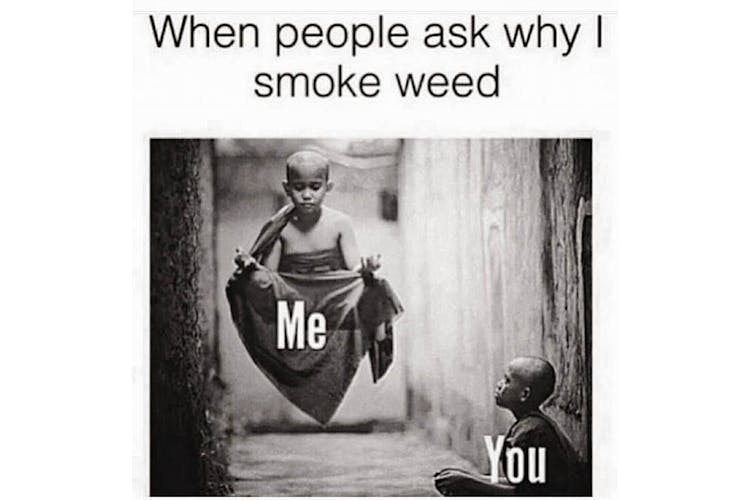 15. What weed?
16. When it's time to smoke your last bit of weed.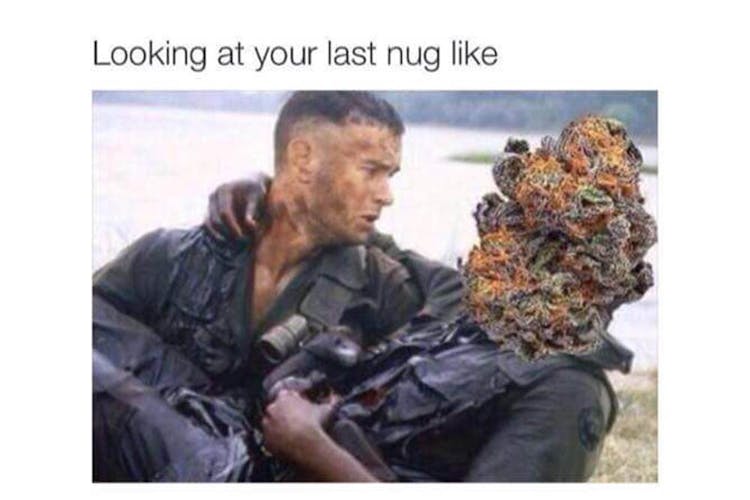 17. That one dealer who is never on time. Remember, if it's not there in 15 minutes, it's free.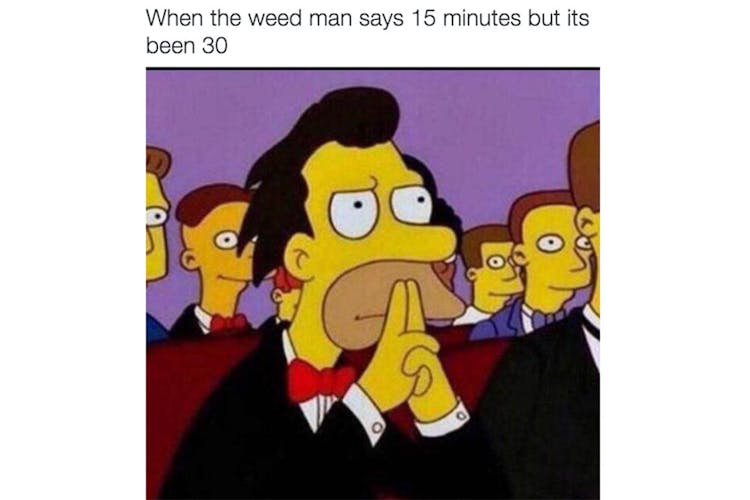 18. It's going to be a long one, but at least you're lifted.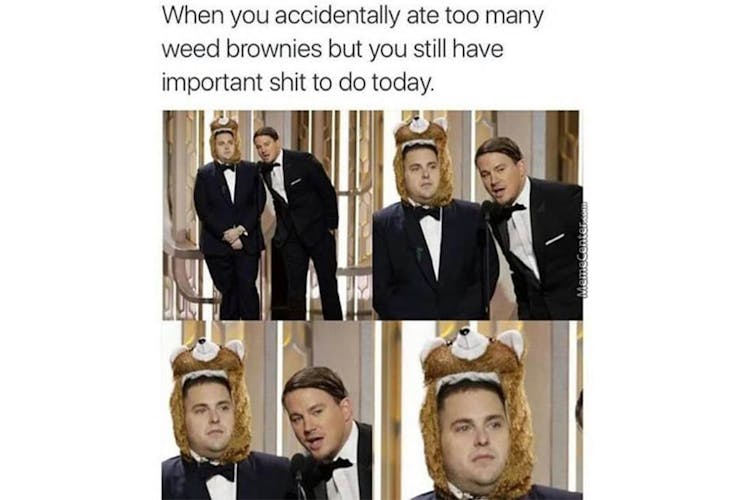 19. "Hey, your story's great but can you please pass the mic?!"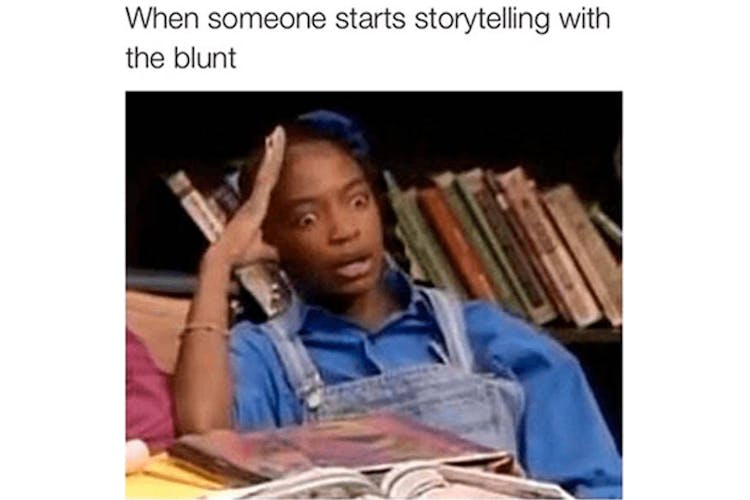 20. Lighter thieves anonymous.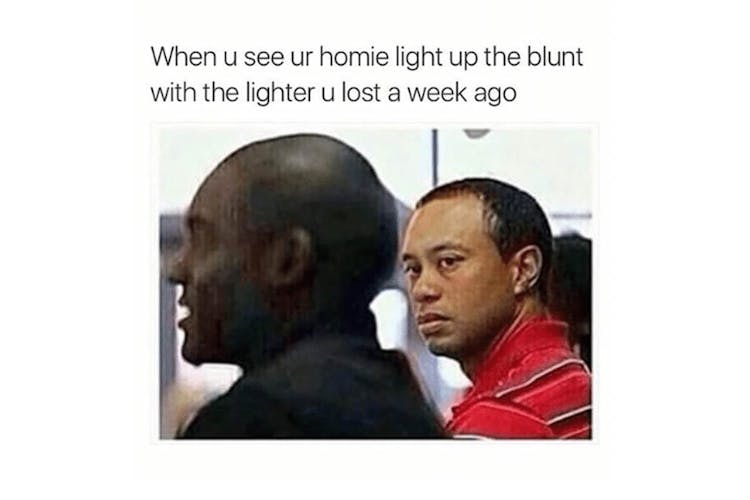 21. Roll me up and smoke me when I die.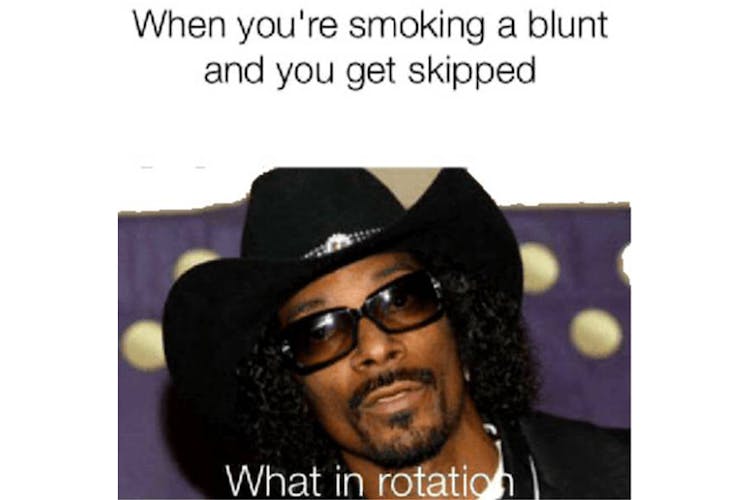 22. You can't stop me from vaping.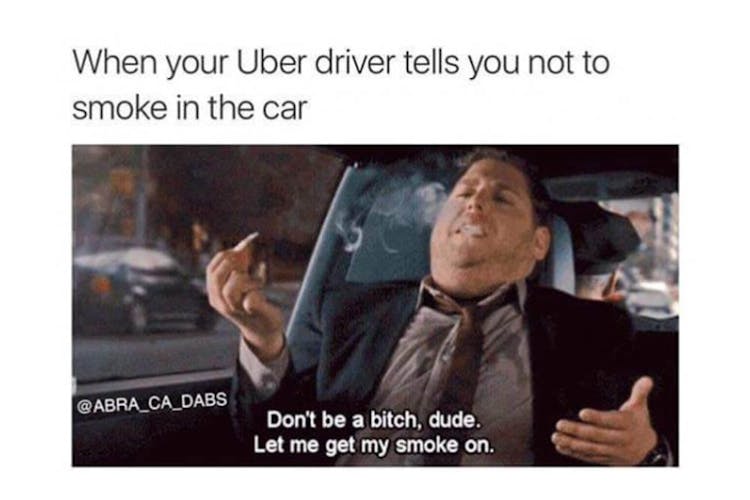 23. The best weed memes are the weirdest weed memes.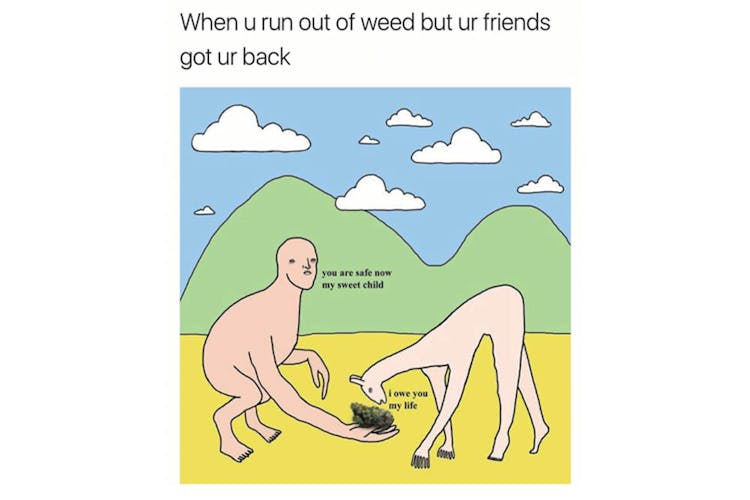 24. Loud vs. Reggie: Who would win?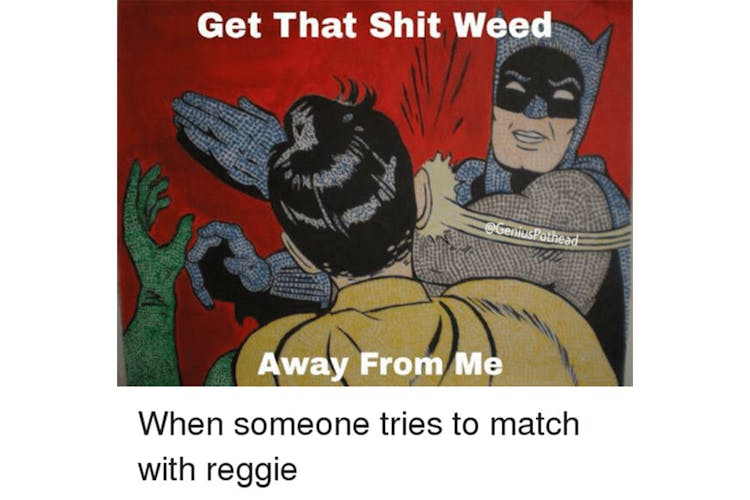 25. Wake and bake is the start of any successful day.
26. Nice try, mom.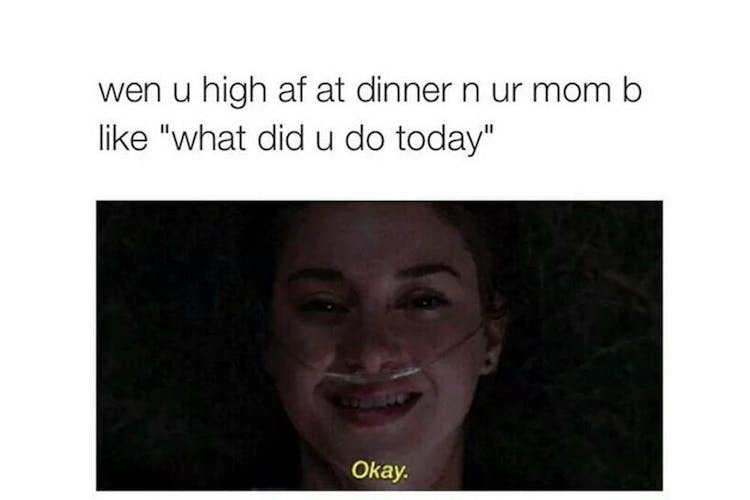 27. I like to smoke weed, on my way to smoke weed, while looking at the best weed memes.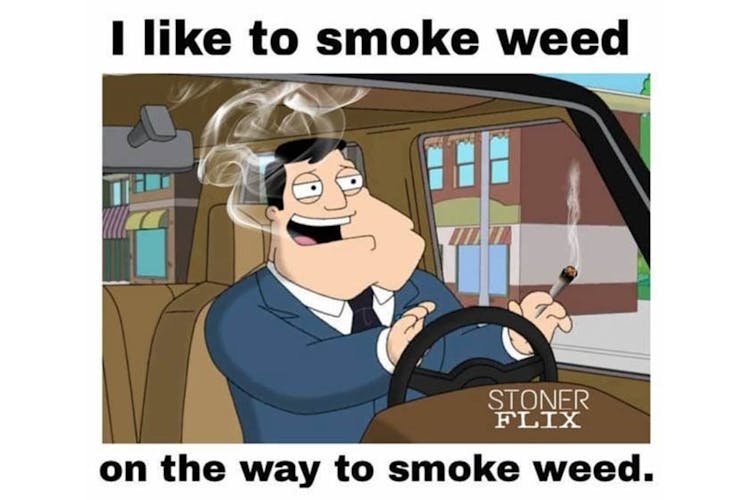 28. Getting someone high for the first time.
29. Why are Spongebob weed memes so dank?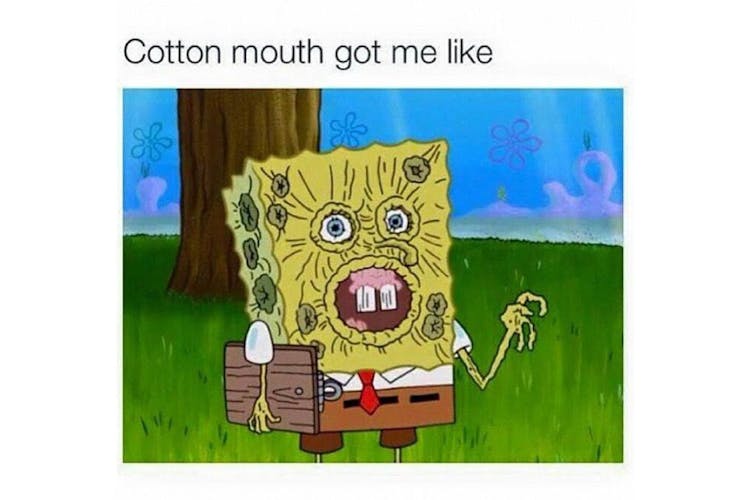 30. It's part of my profile.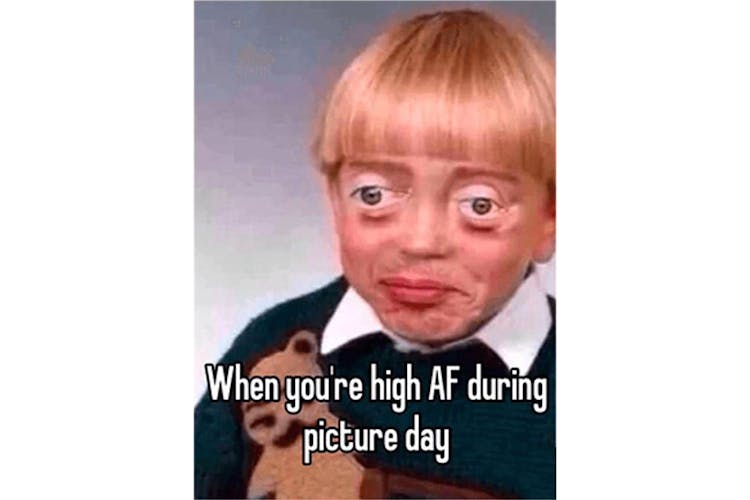 31. This weed meme is just ridiculous.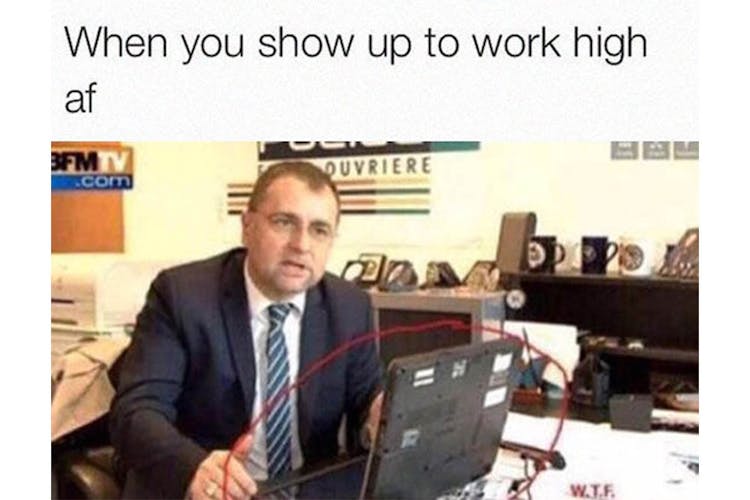 32. I'll be getting the check now, thanks.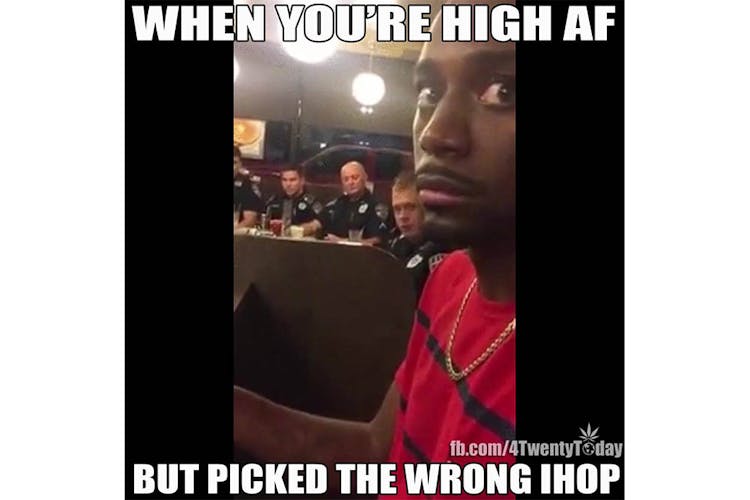 33. More evidence that the best weed memes go hand in hand with classic cartoons.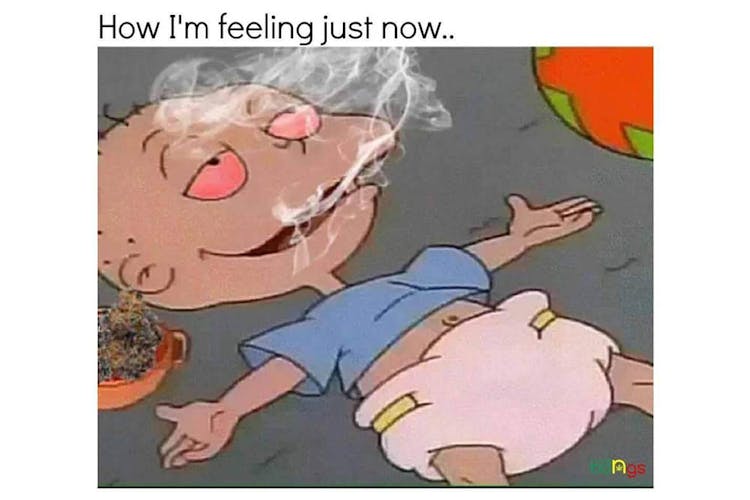 34. Sorry, mom, but I'm trying to feel good, not look good.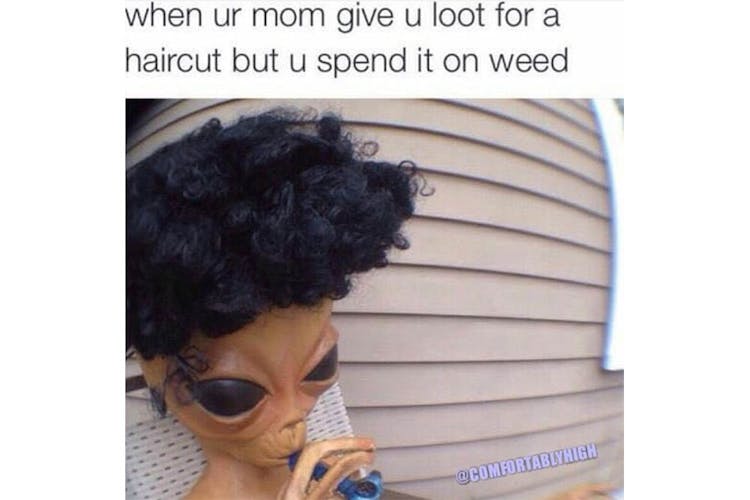 35. I knew they were called Looney Toons for a reason.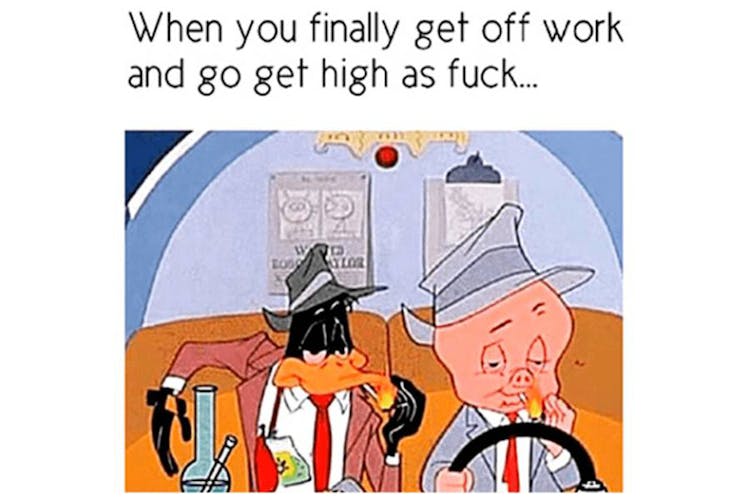 36. I always had a feelin' that bear loved getting lit.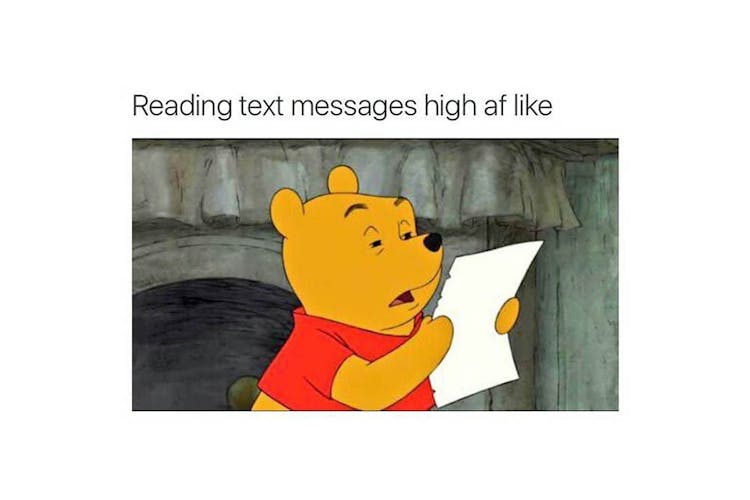 37. First window or second window?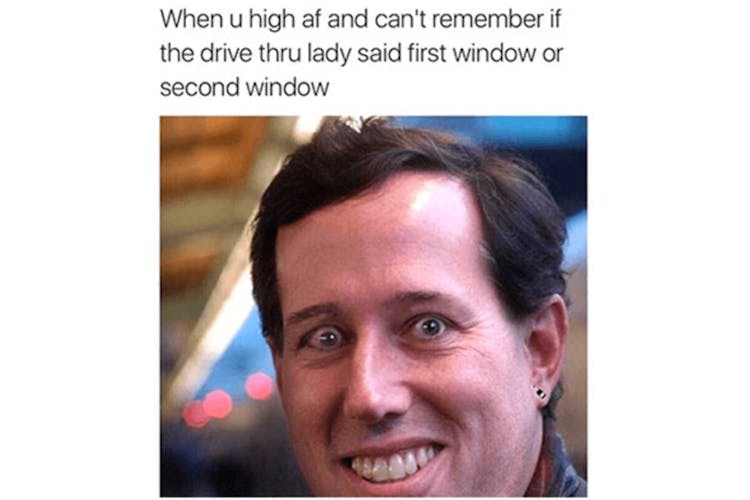 38. Totally worth it.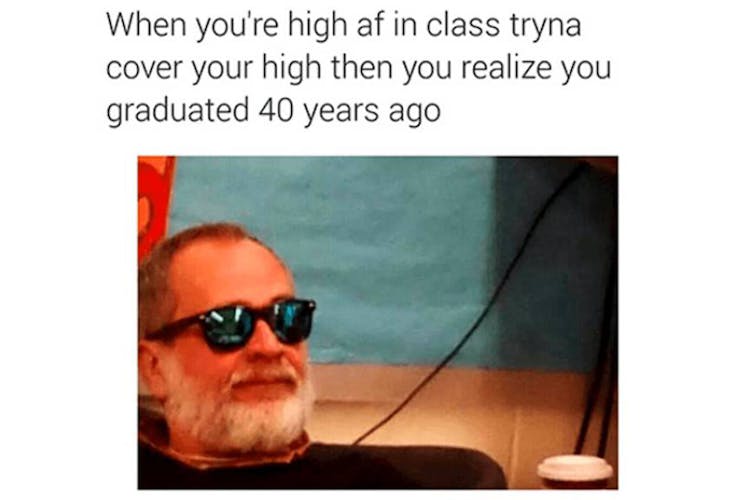 39. Getting high in so many ways with Wiz Khalifa.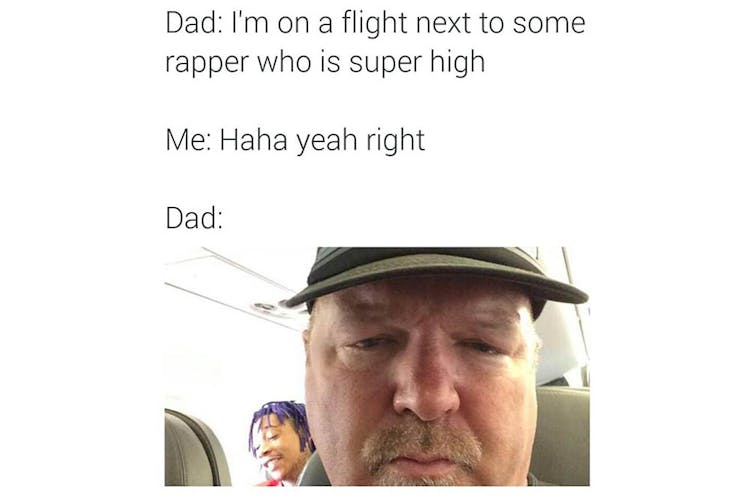 40. Everybody's invited to my house.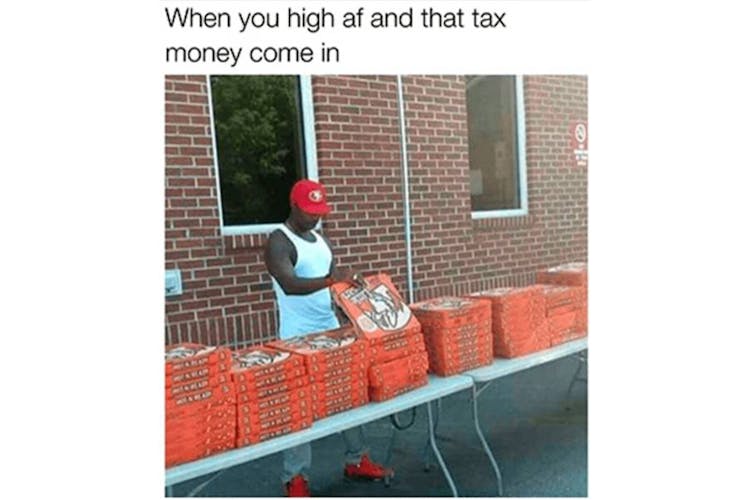 41. Is there any other way to do it?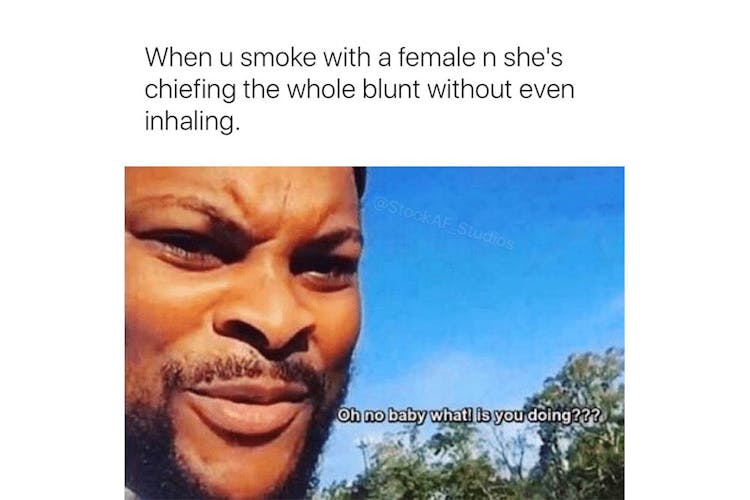 42. I am high as duck, thanks for asking.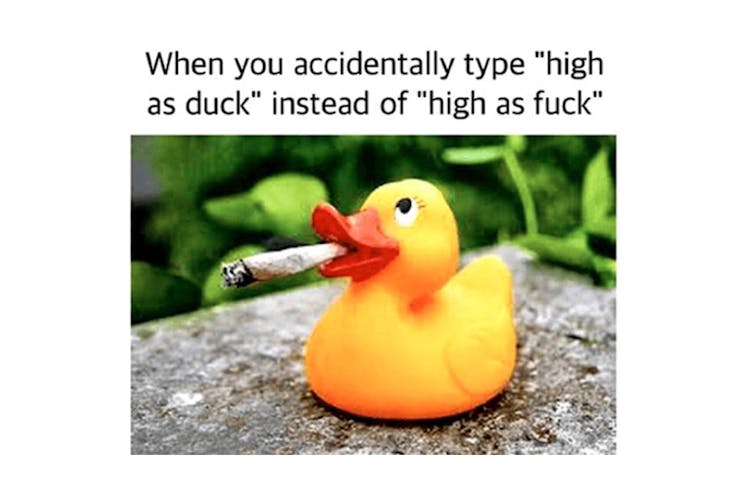 43. Yes.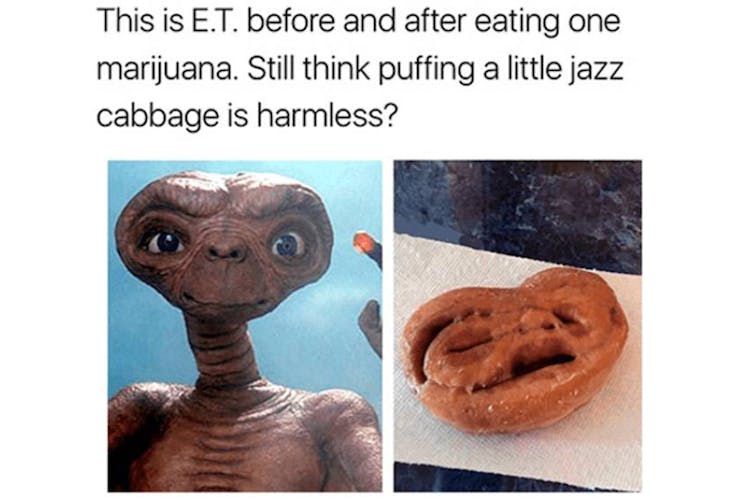 44. Now hook me up with a script for some medicinal, doctor.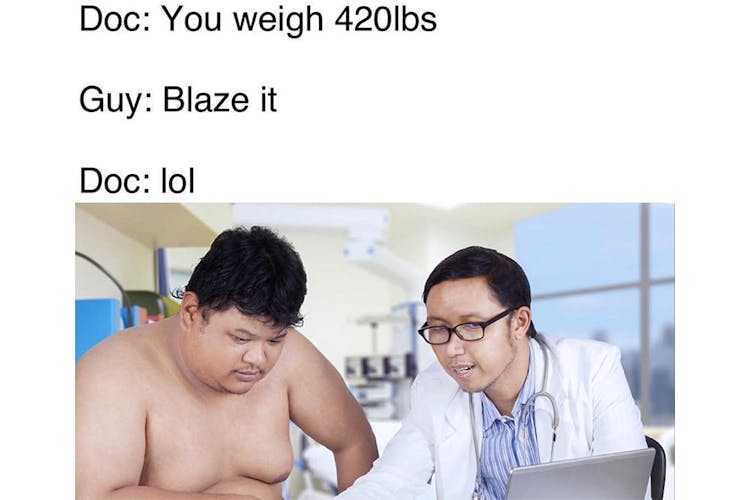 45. Don't wake me up until you light the next one.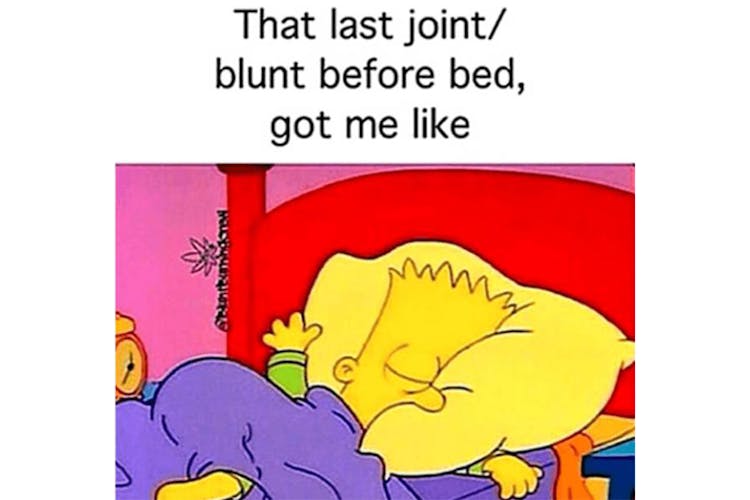 46. If the best weed memes don't involve an alien at least once, they're seriously lacking in dankness.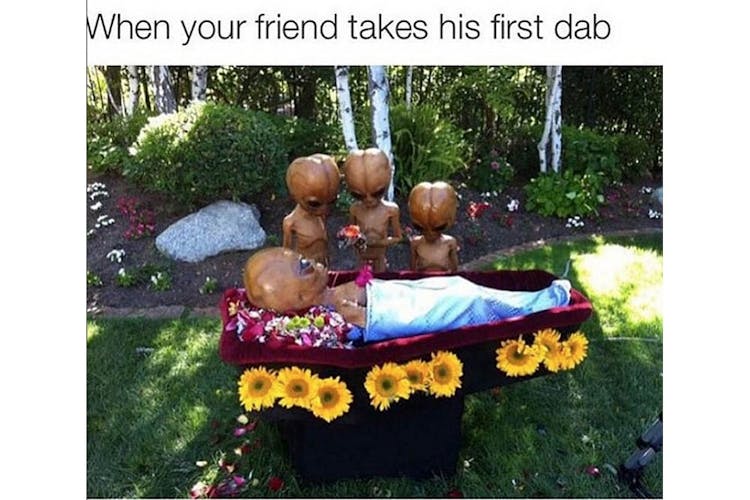 47. Only eight hours until freedom.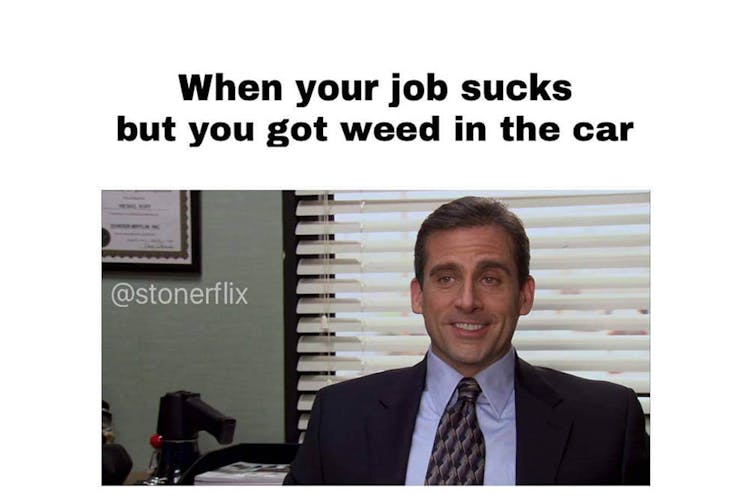 48. Are you tired of throwing away your roaches?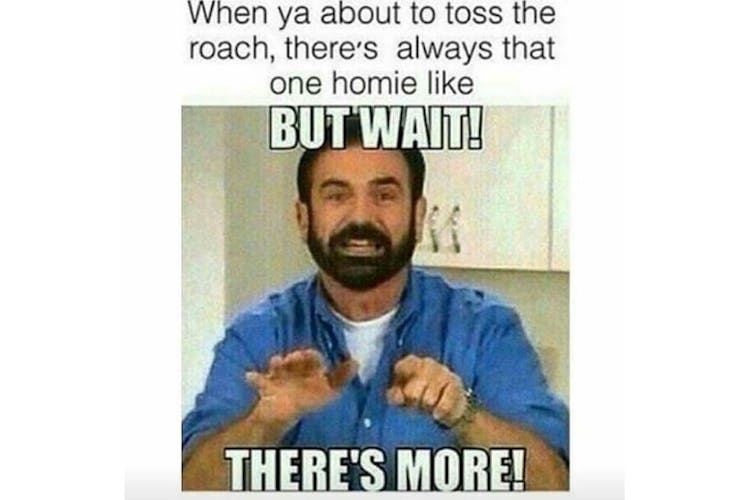 49. I'll be working in here today.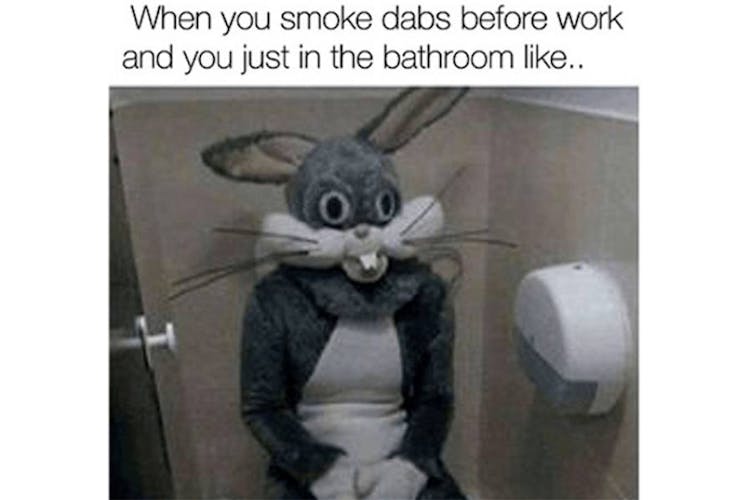 50. We're going to need to work as a team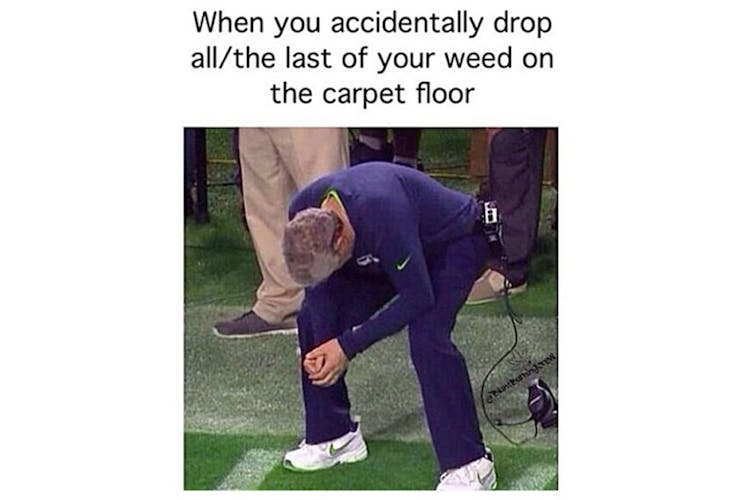 51. I thought that was implied!
52. Coffee and weed are a winning combination.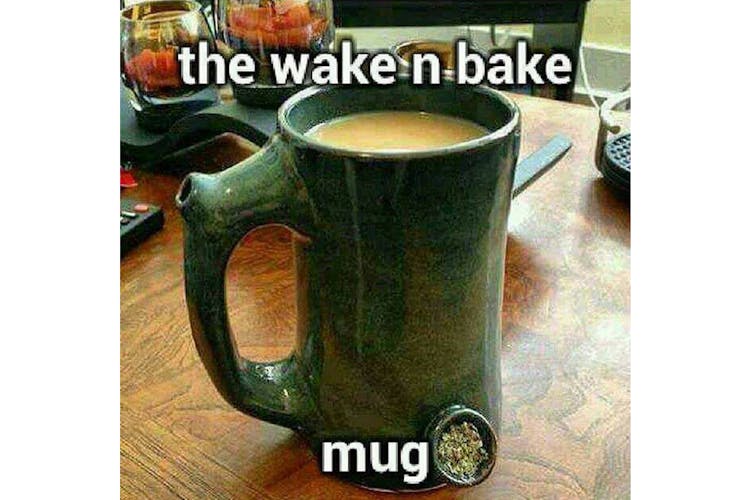 53. The best weed memes usually tell us something about ourselves.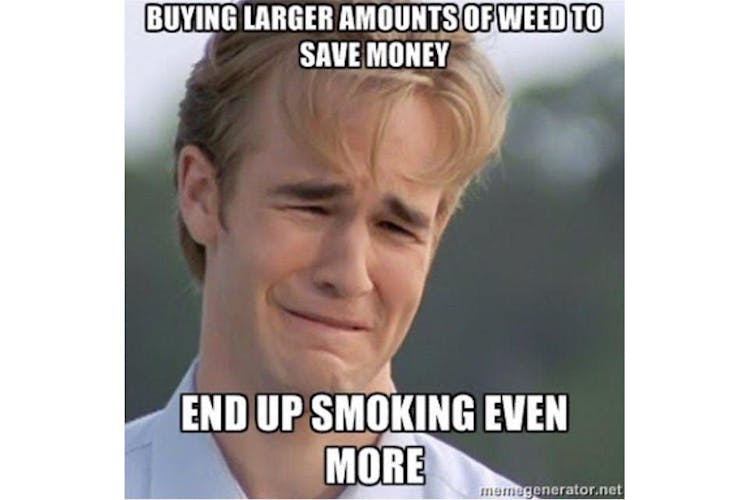 54. That's the right attitude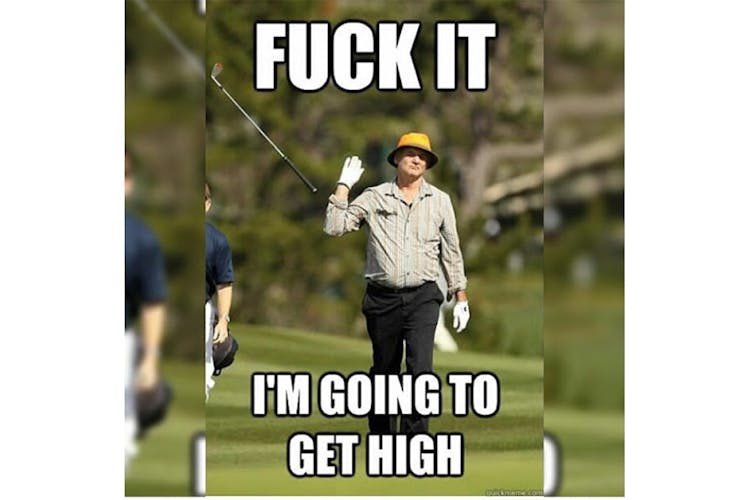 55. The only type of high that matters, quite honestly.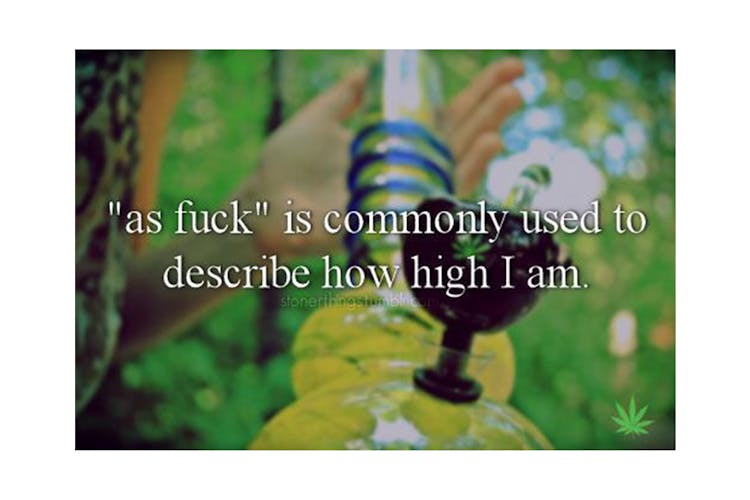 56. Are you still watching?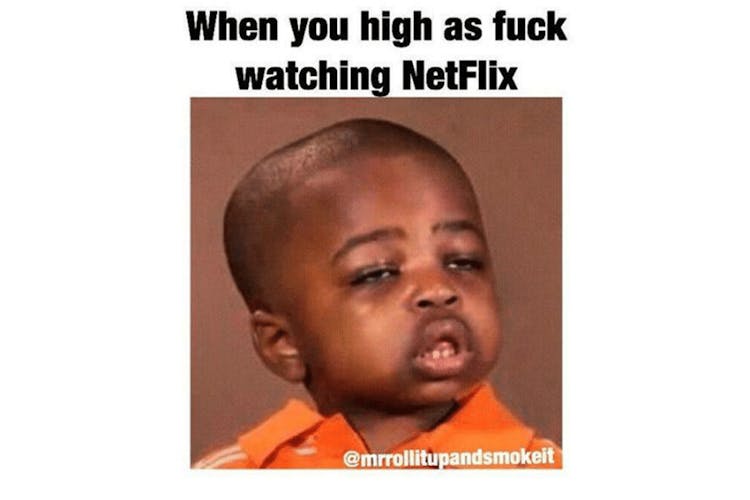 57. How much more evidence do they need?!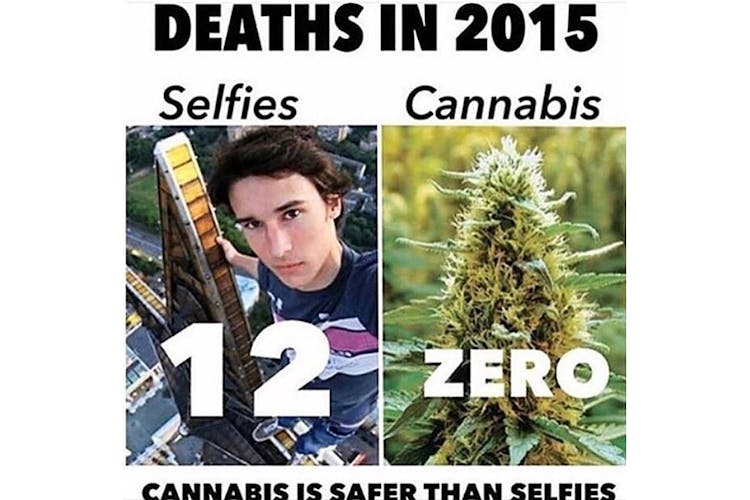 58. Don't play with my heart like that.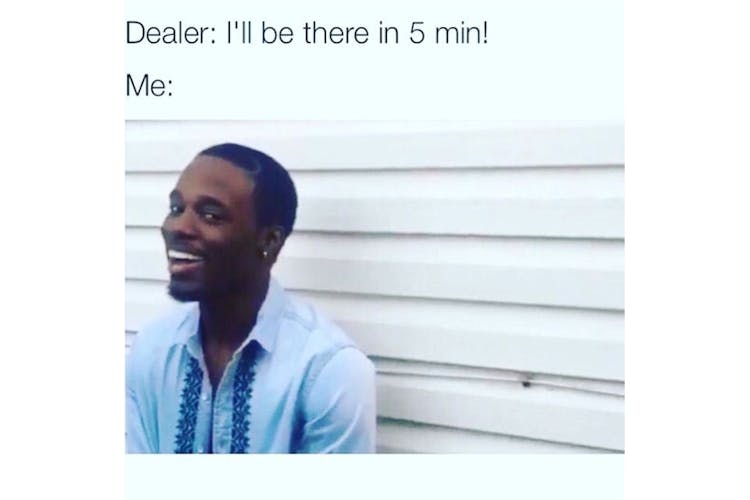 59. Cleanliness is next to Godliness.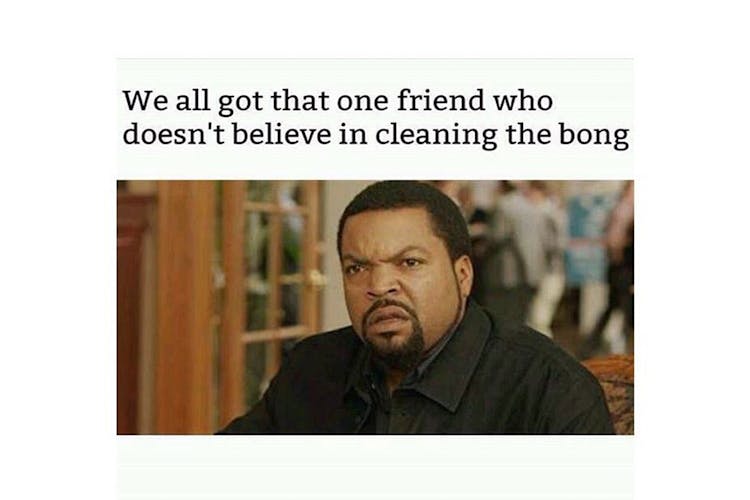 60. The eternal dilemma.
61. Easy come, easy go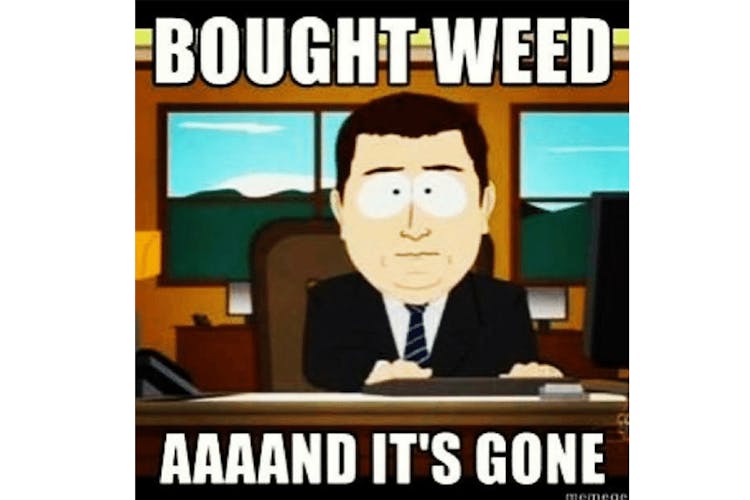 62. Obama loves the best weed memes.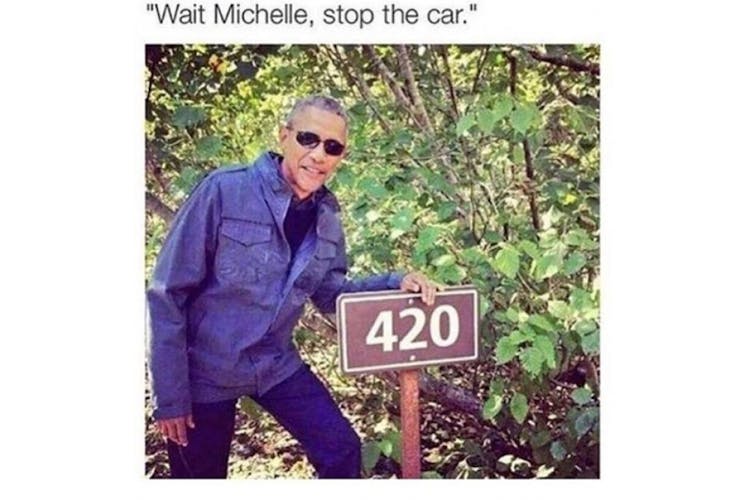 63. That's what best friends are for.
64. Inhale problems, exhale solutions.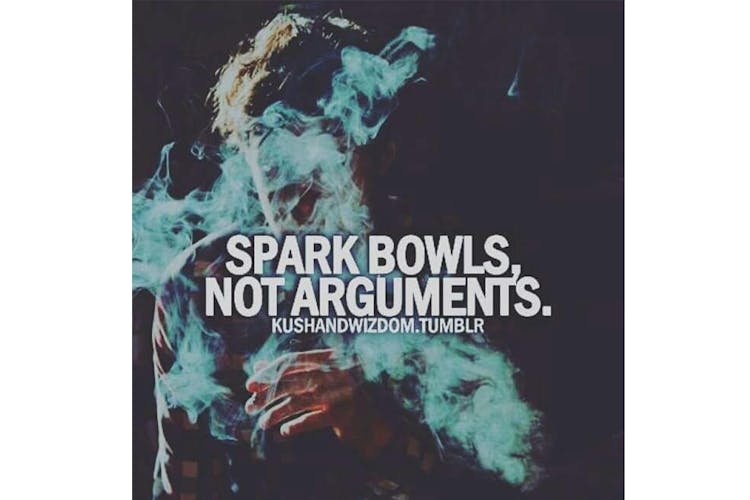 65. Snoop's looking pretty unimpressed…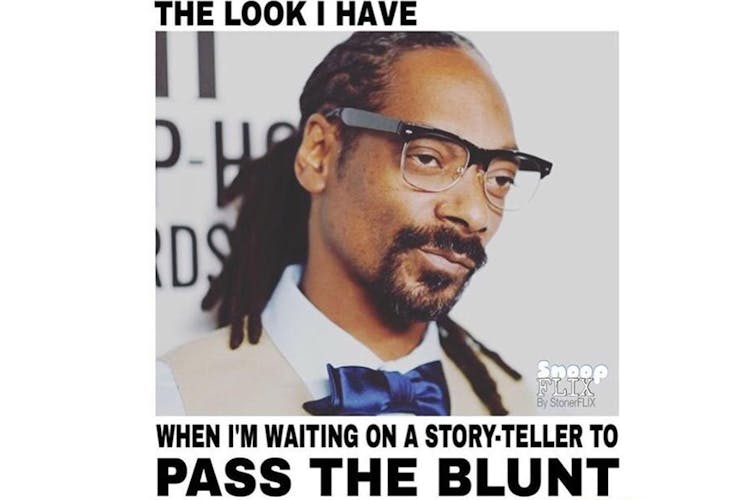 66…and now he's back to normal.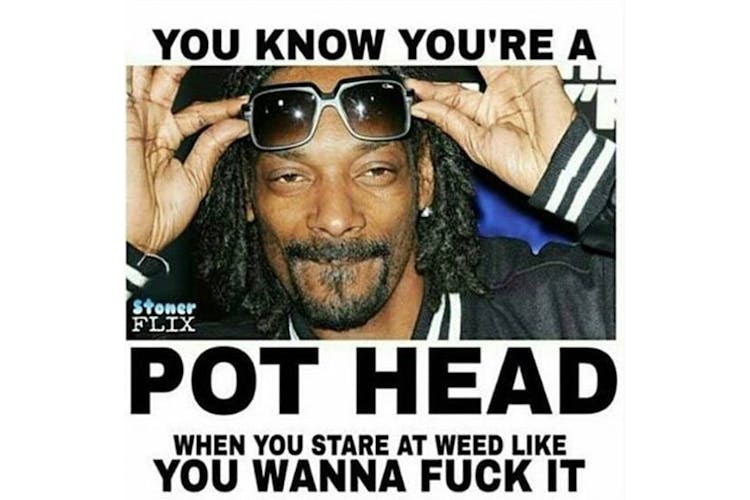 67. Tweety went from 100 to 0 real quick.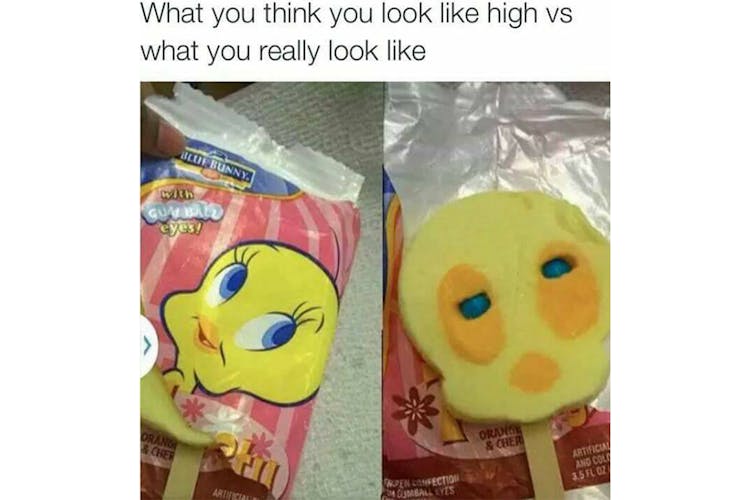 68. Conan O'Brien dropping some knowledge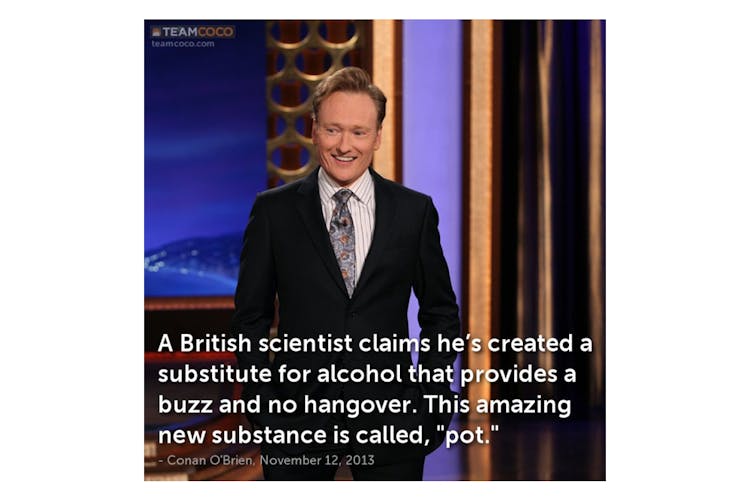 69. "I said yes!"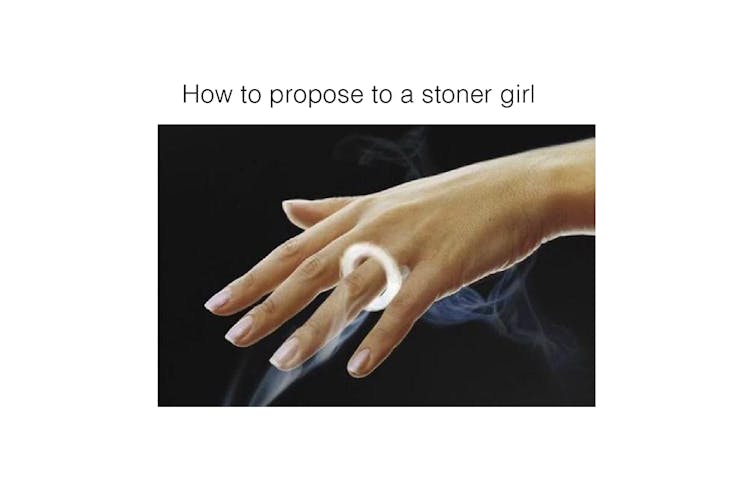 70. I am truly a flower child.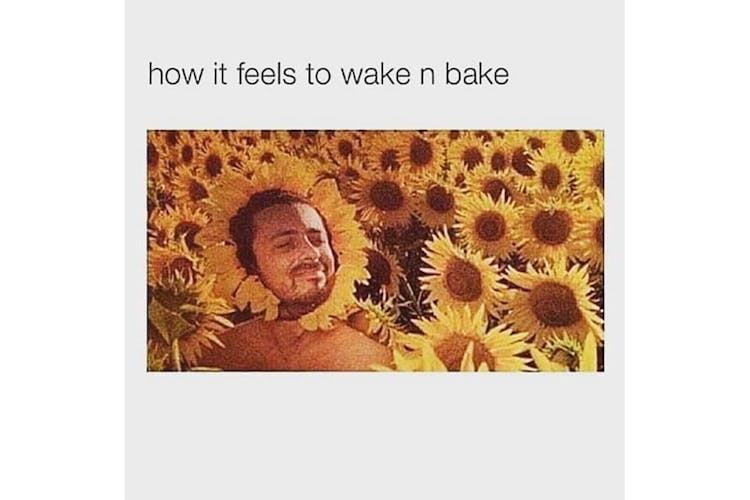 71. Who doesn't love weed puns?
72. The most brilliant and best weed memes are equal parts witty and cute.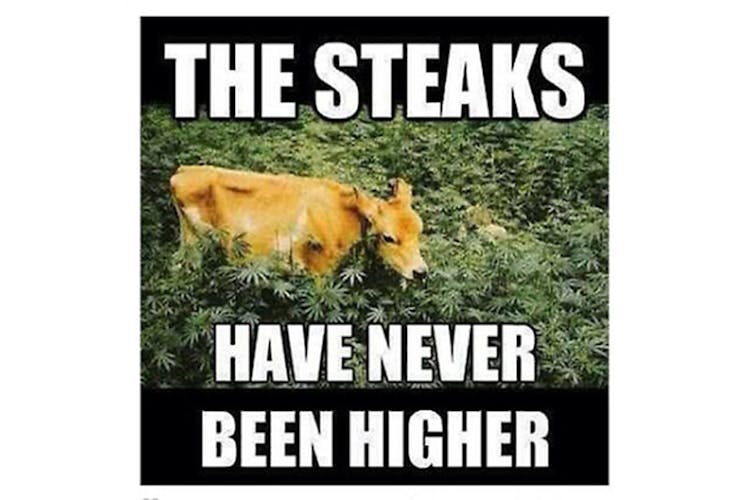 73. See what we mean?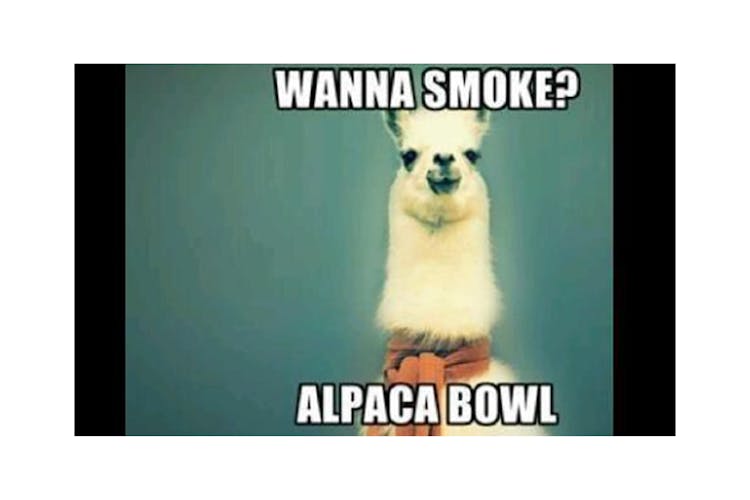 74. You are high and that does look like the Hulk.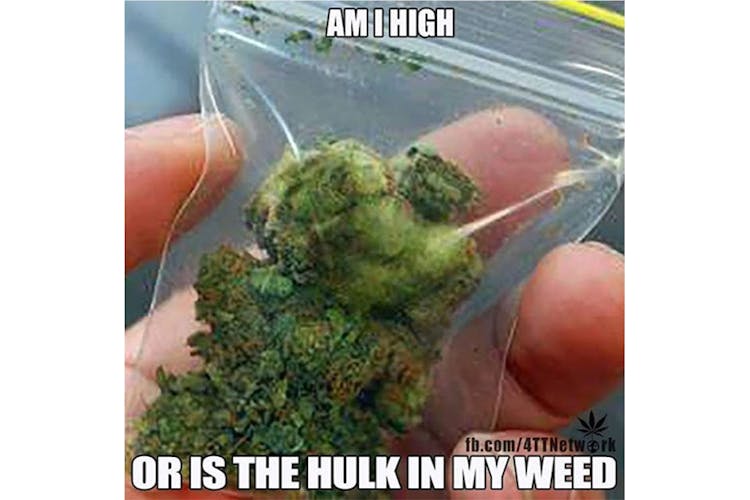 75. It's quite rude, to be honest.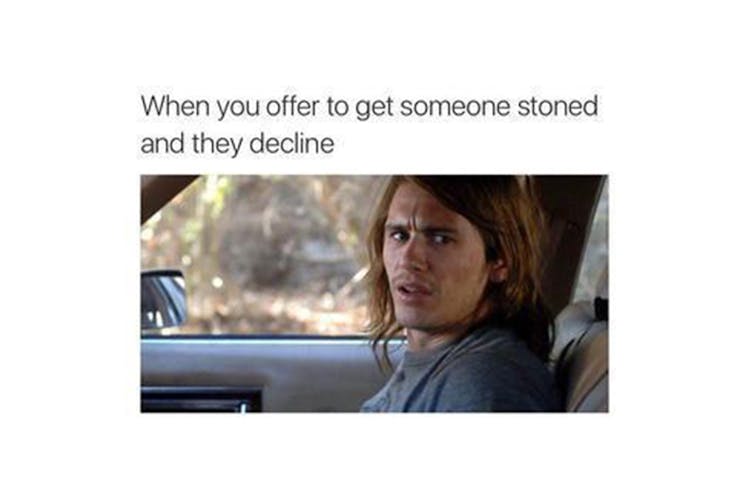 76. I'm just going to sit here patiently.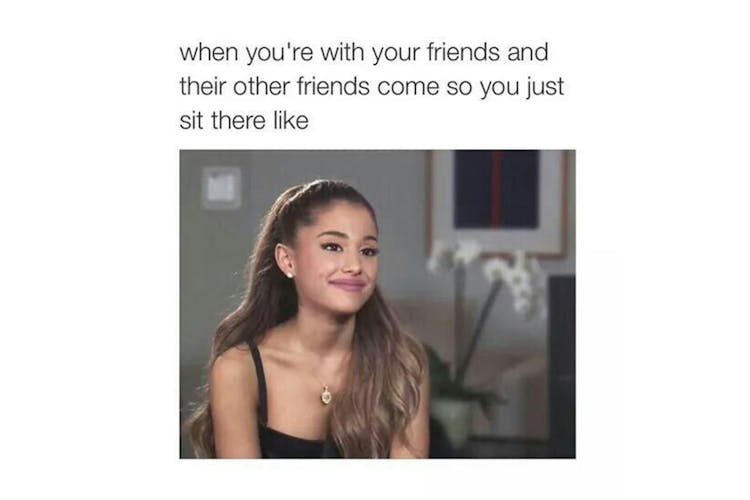 77. Send some this way!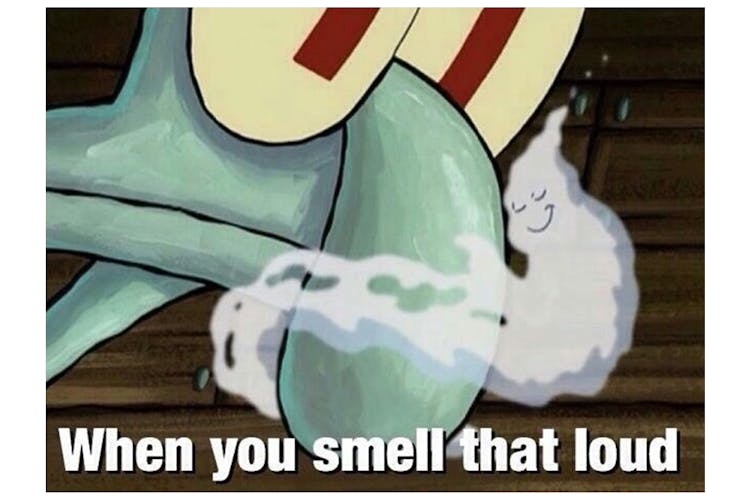 78. RIP to the best bong that ever did rip
79. I said roll a bat not a pinner!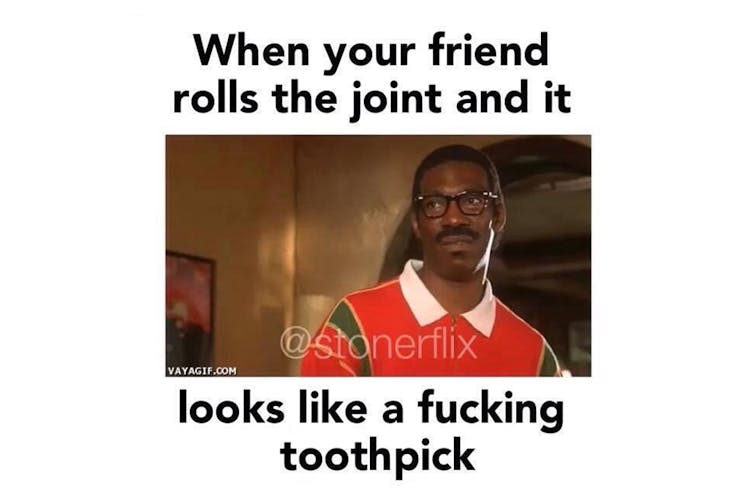 80. The truest of friends always have your back.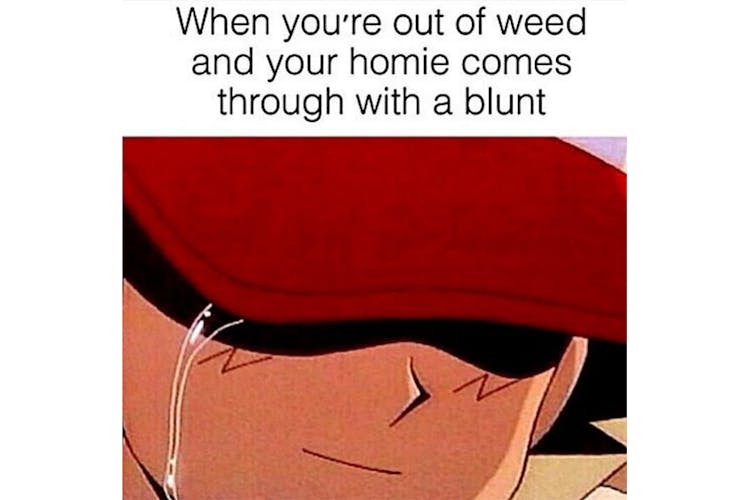 81. A bag of weed is all I'll ever need.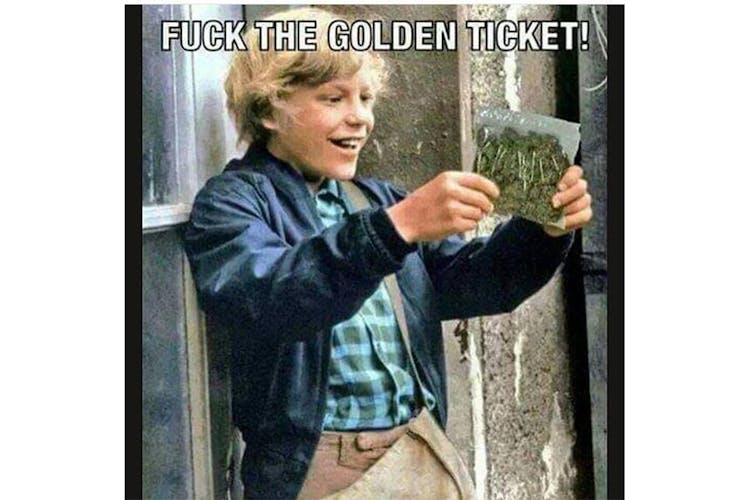 82. The more, the merrier.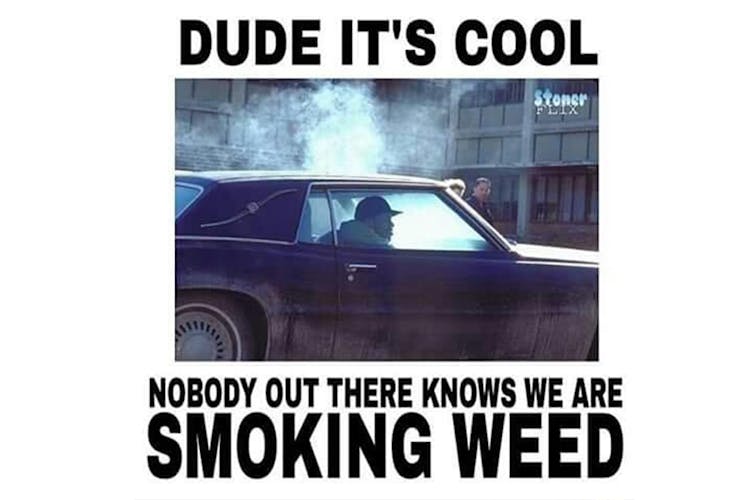 83. I can tell that we are going to be best buds.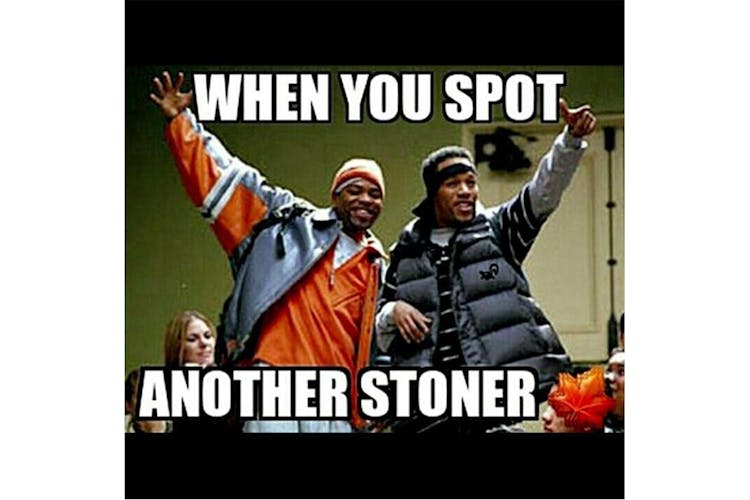 84. Hotboxes are the best. Weed memes about hotboxes are even better.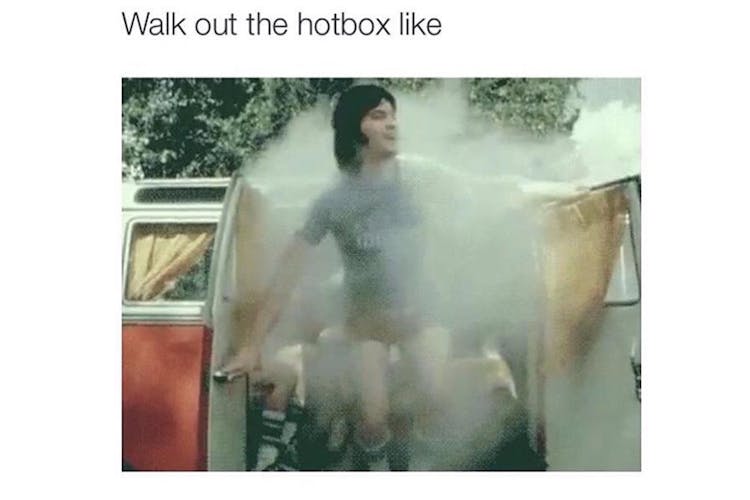 85. Always be prepared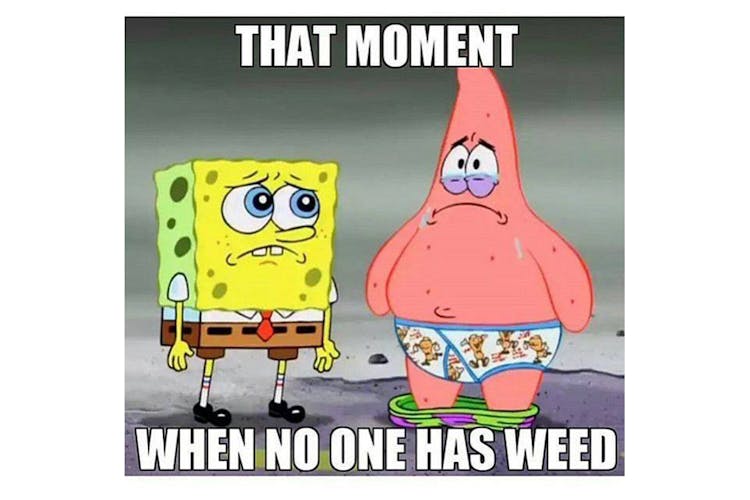 86. This is a big mood.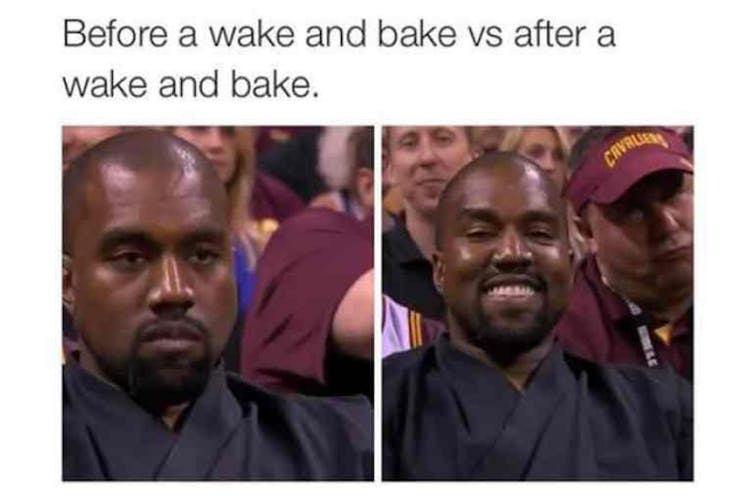 87. So that's where he got all of his inspiration…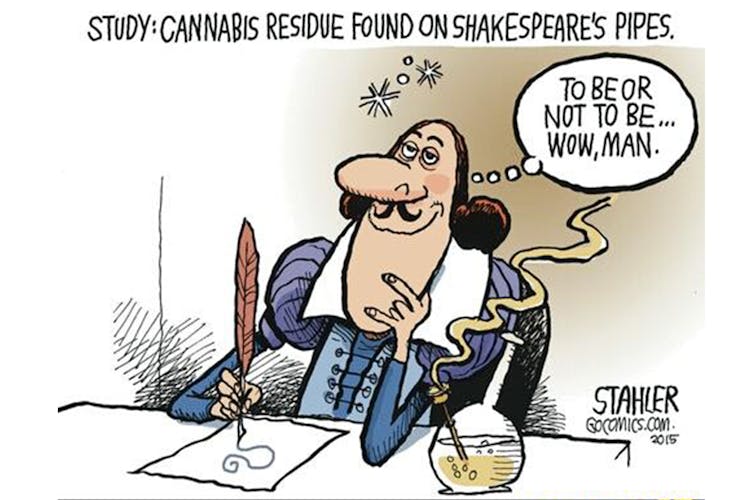 88. You read my mind.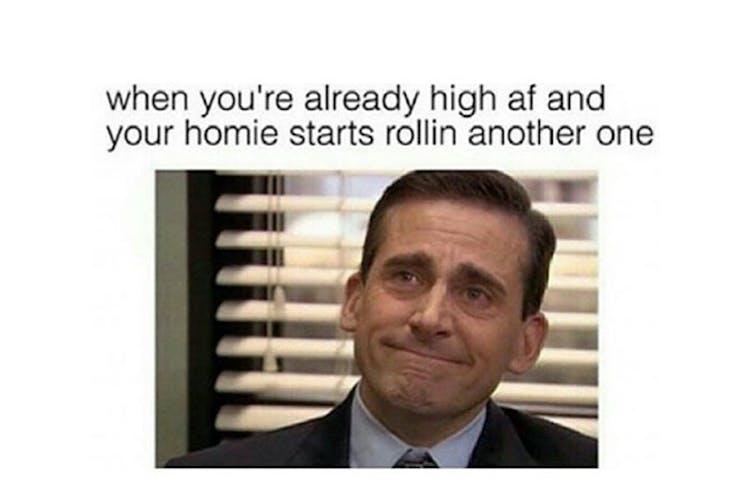 89. The best weed memes are also the truest ones.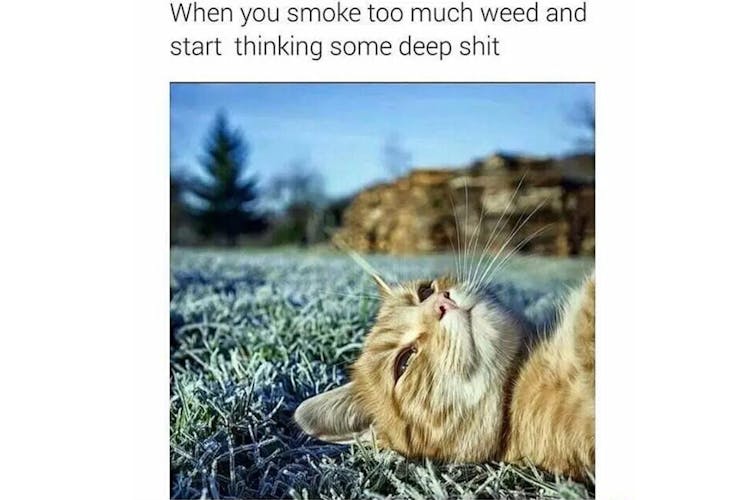 90. "Put that camera down and help me light up!"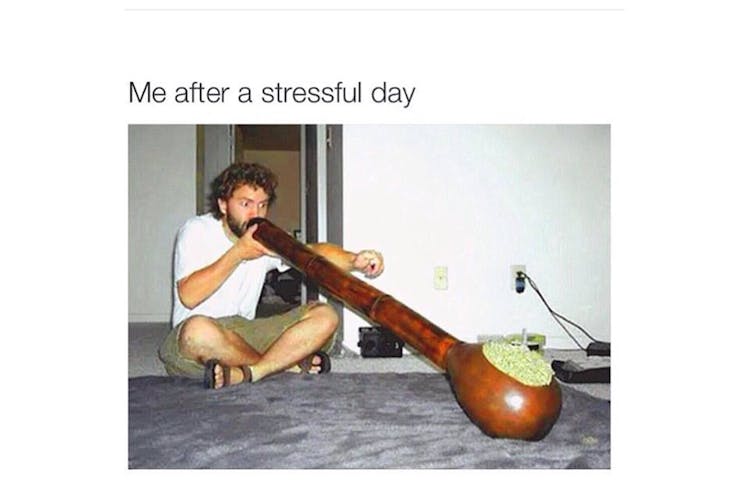 91. The coolest grandmother in the world.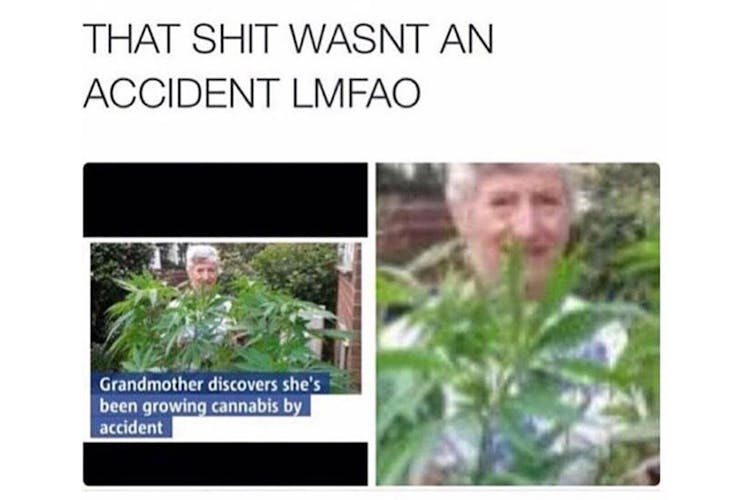 92. I hope nothing changes.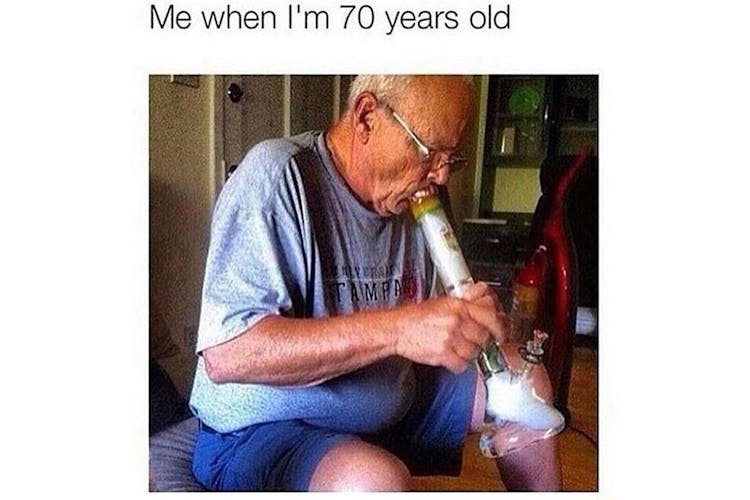 93. No one will suspect a thing.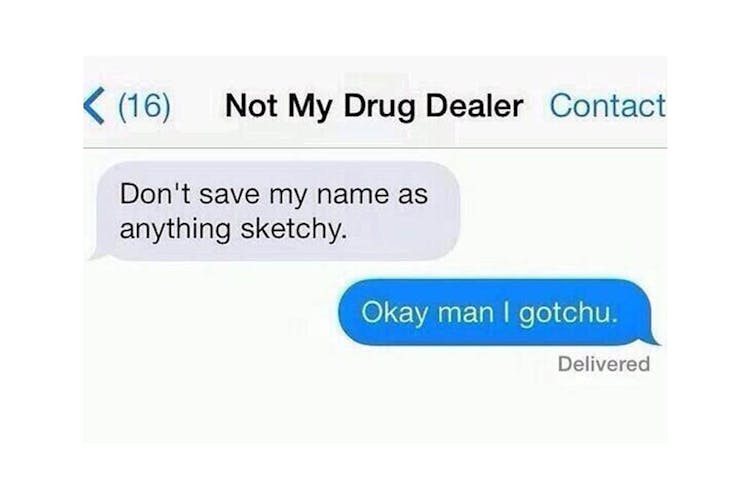 94. Aren't conversations with yourself the best? Weed memes that document them are even better.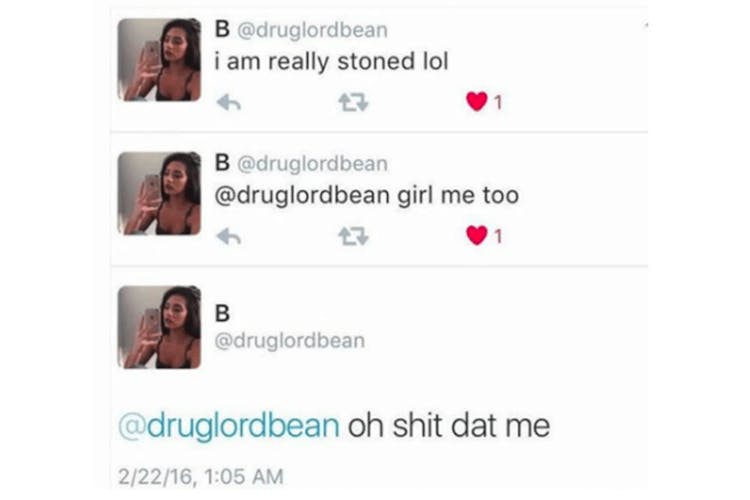 95. What the hell? It still doesn't have money in it.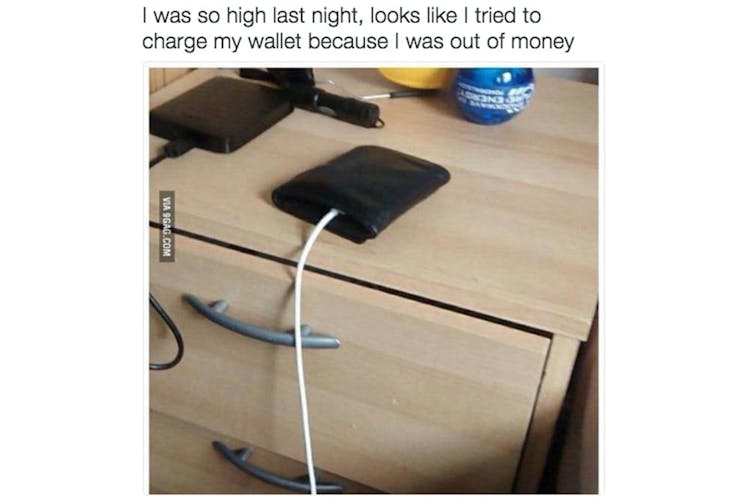 96. From delicious to adorable.
Photo by img.buzzfeed.com via img.buzzfeed.com
Courtey of Herb.co