Your Valentine's Day Horoscope 2018
(with Strain Recommendation!)
If you're wondering what you have to look forward to this Valentine's Day then you're in the right place. 
---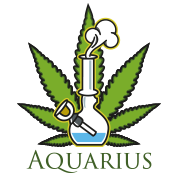 Aquarius (Jan. 20 – Feb.18)
This Month's Magic: The new moon eclipse rocks your world. Expect major change and the start of something new. This is definitely going to be for the best even if it doesn't feel so great at first. Keep perspective.
This Month's Mystery: Jupiter challenges the eclipse and makes it harder to process whatever happens. Take plenty of time to slow down and sink into your feelings. Don't try to think this one through.
This Month's Mantra: I am fully supported by the Universe. 
With major changes coming your way after this holiday, you may find that a strain like Phantom OG is perfect for helping you zone out, with reduced anxiety and the feeling of slowed time giving you the chance to understand your feelings, and not over-think things that may be simpler than they appear at first glance.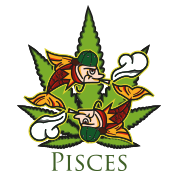 Pisces (Feb. 19 – Mar. 20)
This Month's Magic: Venus, Mercury, and the sun move into Pisces! You and the universe are
radiating the same frequency, and that frequency is love. You're surrounding by love,
so take a moment to show your gratitude each and every day.
This Month's Mystery: Mars makes it hard to understand how to be your most loving self.
Love surrounds you, but you feel torn. Something inside you wants to bolt and start anew. Watch this urge before reacting.
This Month's Mantra: There's unity in diversity. 
For this week you will want to find a strain that compliments your happy and loving feelings – which makes Maui Waui a classic for the win. With a mellow, yet uplifting effect this strain will leave you euphoric and calm, yet energized – and more open minded than you might have been otherwise.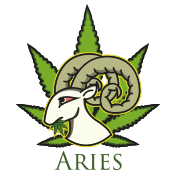 Aries (Mar. 21 – Apr. 19)
This Month's Magic: Uranus in Aries sextiles Venus, Mercury, and the sun. Your true self is welcomed and embraced. You may fear being rejected, but your independence will be rewarded, so don't be afraid to show up and express yourself!
This Month's Mystery: Mars squares Neptune. You're prone to spreading yourself thin and making abrupt choices that you'll later regret. You're very likely being deceived—by yourself, so think twice before you act.
This Month's Mantra: I don't have to do anything differently to be loved.
Since you're looking for something that will help keep you calm and relaxed, L.A. Confidential is a great strain for today. With effects like relaxation, euphoria, increased focus, reduced anxiety and elevated mood, this may help you consider your decisions more carefully than you otherwise would have.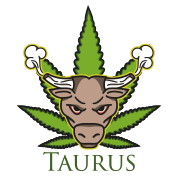 Taurus (Apr. 20 – May 20)
This Month's Magic: Venus in Pisces helps you soften and surrender. Your heart opens, and you're less stubborn than usual. Take advantage by going on an adventure and meeting someone new!
This Month's Mystery: Neptune fosters fantasies, and love may happen more in your mind than IRL. Make sure to spend time with other people if you want to turn that fantasy into reality.
This Month's Mantra: I will not let the world harden my heart.
A cross between Black Cherry Soda and Space Queen, Plush Berry is the perfect pairing for this holiday Taurus. The euphoric, creative bursts and the relief from anxiety will help you to put yourself out there and make those fantasies a reality.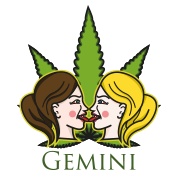 Gemini (May 21 – Jun. 10)
This Month's Magic: Mercury shifts your perspective and inspires creativity. Allow love to be playful. Take a date somewhere unexpected. Do something artistic together—like dancing or painting.
This Month's Mystery: Gemini challenges Pisces. You're being pushed to get in touch with your feelings and stop intellectualizing your experience. How do you let the way you think about love shape your experience of it?
This Month's Mantra: I am more than my thoughts.
An indica that has been around since the 70s, Ortega is a strain that will help you foster your creative side this Valentine's Day. This is one you will want to share with your partner to increase the playfulness of your evening with giggly and energizing effects that when worn away will leave you feeling relaxed and sleepy.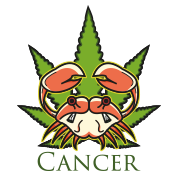 Cancer (Jun. 21 – Jul. 22)
This Month's Magic: Venus and Jupiter send love your way and encourage transformation. Tune into your intuition, and the truth whispering to you from deep inside your soul. Honor this voice with every choice you make.
This Month's Mystery: The eclipses push you to make tough decisions about any relationship. Whatever you decide, don't let your ego get in the way. Choose for yourself and not anyone else, including your friends, family, or social media followers.
This Month's Mantra: It's impossible to fail at life.
Thai Haze is exactly what you would expect – a cross breed of Thai and Haze strains that creates a heady buzz and is perfect for reducing your anxiety. With the tough decisions you may have made recently, this is the perfect strain to keep you focused on what is going to make you happiest this holiday.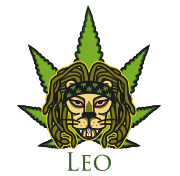 Leo (Jul. 23 – Aug. 22)
This Month's Magic: The Leo full moon eclipse makes it impossible to deny your purpose. Pay special attention to your thoughts and feelings at the beginning of the month. Journal once a day and don't dismiss your inclinations. They're speaking to you.
This Month's Mystery: Jupiter squares the sun. You're trying to move forward, but it's hard to get going. Beat the paralysis by slowing down. Stop trying to do so much. Let yourself rest and process.
This Month's Mantra: The love I have for myself draws love toward me.
When you need to slow down, a potent strain like Blueberry Diesel is a great option. Crossed between Blueberry and Sour Diesel this strain is known for producing full-body relief without the overwhelming drowsiness – but it will still leave you feeling euphoric, relaxed and uplifted.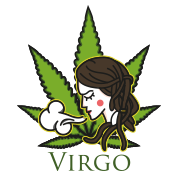 Virgo (Aug. 23 – Sep. 22)
This Month's Magic: Mercury stimulates incredible intellectual conversation and deep, abiding love. Enjoy leisure time with your lover, and if you're single, this is a great month for meeting someone new!
This Month's Mystery: Jupiter makes it harder to get what you want. Life might feel more like a battle, but that's just because you have to find new ways to accomplish your goals. The same old methods won't serve you.
This Month's Mantra: I have the power to create the life I want.
For this week, a strain like White Fire OG is probably the best pairing you will find. A sativa dominant hybrid cross between The White and Fire OG Kush, this strain offers a mental experience that will open your mind and allow you to think openly and creatively.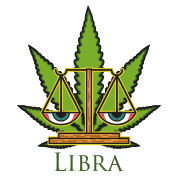 Libra (Sep. 23 – Oct. 22)
This Month's Magic: Venus brings out your compassionate, forgiving side. Let go of whatever grudges you hold against ex-lovers, and move forward in the direction of your most rewarding partnership yet.
This Month's Mystery: Mars and Venus challenge each other, and love and sex fall out of balance. Check in with how you feel, and move your body with your heart.
This Month's Mantra: I am completely lovable and worthy just as I am.
When you're looking to let go of the past and look towards a brighter future, a euphoric happiness is what you need – and that is exactly what you will get with Amethyst. This strain is a cross between Lavender and Afghani Hawaiian and is commonly found to create a relaxed, happy feeling that will allow you to enjoy yourself and those around you more openly.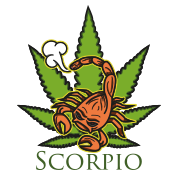 Scorpio (Oct. 23 – Nov. 21)
This Month's Magic: Pluto's power transforms seven planets. You're growing quickly, and spiritual awareness manifests on the physical plane. Bring your visions forth—through your work, your home, and your sexuality.
This Month's Mystery: Mars leaves you feeling restless. Loyalty wanes. Make sure you aren't deceiving yourself before doing something you'll regret.
This Month's Mantra: I am grounded here on earth. I am safe. I am okay.
A time when you are prone to spiritual awareness a strain like Avalon, with it's potent and relaxing effects, is a great pairing. A hybrid created from Blueberry and Afghani this potentially sedating strain will help you focus and get through anything you're working toward without feeling anxious.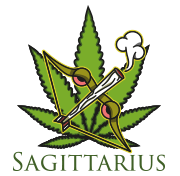 Sagittarius (Nov. 22 – Dec. 21)
This Month's Magic: Mars in Sagittarius makes people want spontaneity and adventure, and this makes you magnetic. Many people want your attention. But you only have so much attention to give, so choose wisely who you give it to.
This Month's Mystery: While Mars makes people stick to you, you're struggling to stick to anyone. You don't want to settle down, and your commitment issues may drive any lover crazy. Don't avoid the talk—be honest.
This Month's Mantra: I will be thoughtful and loving in my choices.
When everyone seems to want your attention and you need to slow down, relax, and decide if you want to entertain a significant other, friends, or family, a strain like Starfighter should be your go-to. This strain allows you to feel the heavy indica effects both in your mind and body – while also relieving stress, anxiety and depression that can come with the holidays.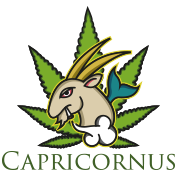 Capricorn (Dec. 22 – Jan. 19)
This Month's Magic: Saturn frees you from your ego. You grow beyond the usual logic that dictates your choices, and life feels full of opportunity. Your spiritual awareness increases and love deepens.
This Month's Mystery: Uranus makes you struggle with this loss of ego. You fight this spiritual growth and risk taking it out on your partner. Be careful not to pick fights. Instead, opt for open, honest communication.
This Month's Mantra: I'm part of a larger, interconnected whole.
At a time when you're discovering changes in yourself, when you might feel like you're running a thousand miles a minute, a strain that will slow things down your you, like Chocolate Chunk, is perfect. With a 20 percent average THC level this strain will leave you free to relax and can boost your talkative nature; just be careful to think over your words first so they don't come off as aggressive, but rather honest.
A big thanks to the astrologers at Horoscope.com for providing these February love horoscopes – which we have expertly paired with a strain to enhance your experience no matter what the future holds.