The spread of coronavirus has affected us all. For many Americans, kids are staying home from school and families are cooking more than ever. Here are a handful of easy and fun recipes that kids can help make so they stay entertained and the whole family eats well.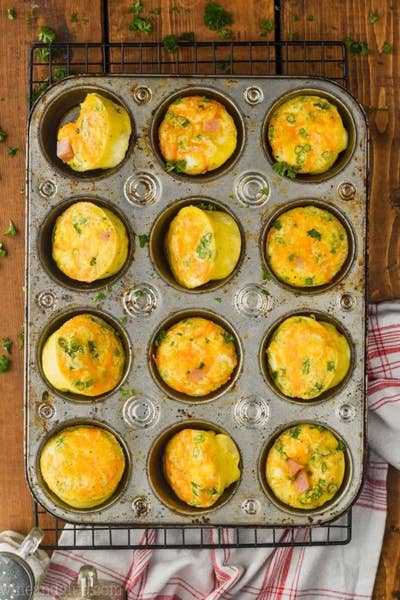 Make these freezer-friendly eggs right in your muffin tin. This version calls for ham and cheese, but you can use whatever is in your fridge from tomatoes and spinach to bacon and Gruyère. Get the recipe for ham and cheese muffin eggs here.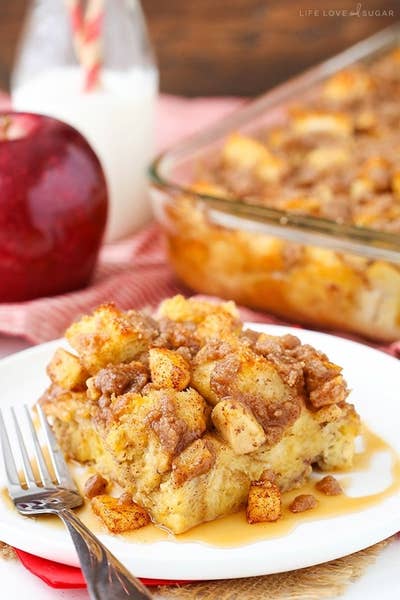 Is it breakfast or dessert? This recipe — a French toast-apple pie hybrid — can be either… or both. Get the recipe for overnight apple cinnamon French toast casserole here.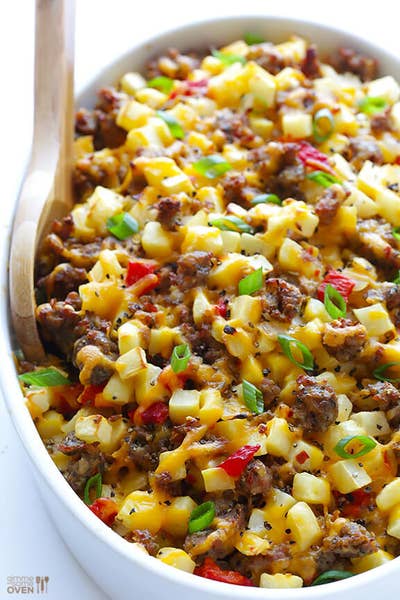 Start with browned Italian sausage and sautéd veggies, then add whisked eggs, milk, and frozen potatoes. Then, bake it all in the oven and wait for breakfast to be served. Get the recipe for easy cheesy breakfast casserole here.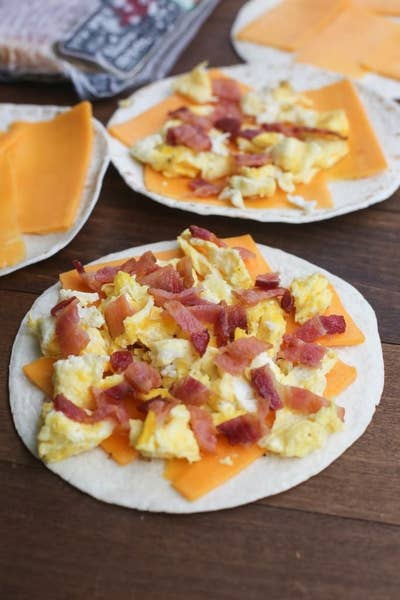 Toss scrambled eggs, cheese, and bacon into tortillas, then top them with your favorite quesadilla toppings like guacamole and salsa. Get the recipe for breakfast quesadillas here.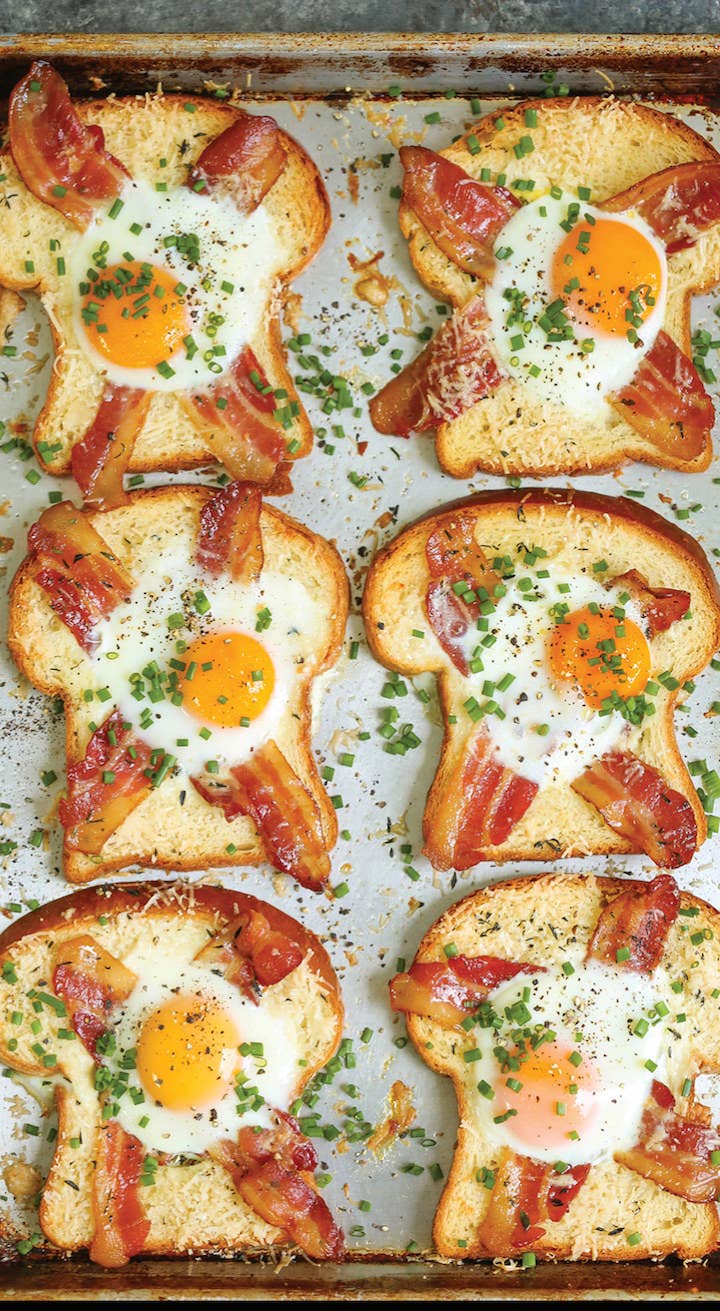 Kids will love making this fun and tasty breakfast recipe. Cut holes in bread using a cookie- or biscuit-cutter, then crack and egg inside of each, and add sliced bacon. The whole thing comes together on a single sheet pan, and it's a great way to feed the whole family. Get the recipe for sheet pan egg-in-a-hole here.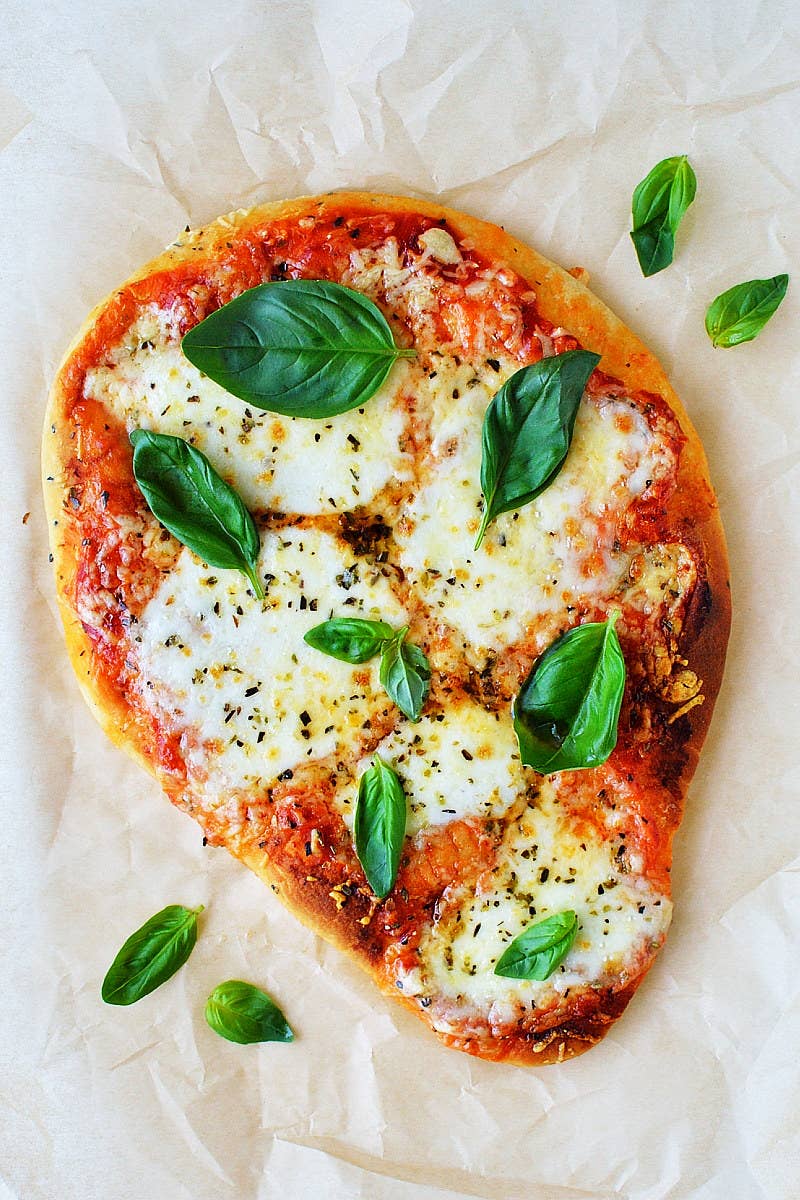 Buy frozen or fresh naan and let the kids make their own pizzas with whatever toppings you have on hand. Go for a classic tomato-based pizza with mozzarella or switch things up with pesto and roasted veggies. Get the recipe for 10-minute naan pizza here.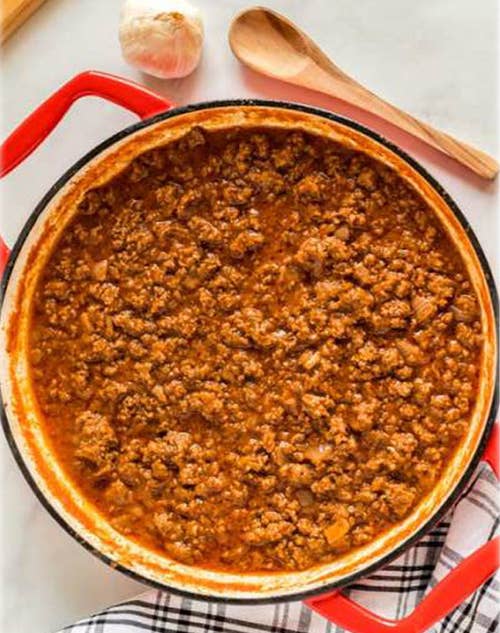 Not only is this recipe quick and easy, but it's an incredibly affordable way to feed the whole fam. If you want to save even more money on ingredients, you can buy canned sloppy Joe sauce. Get the recipe for classic sloppy Joes here.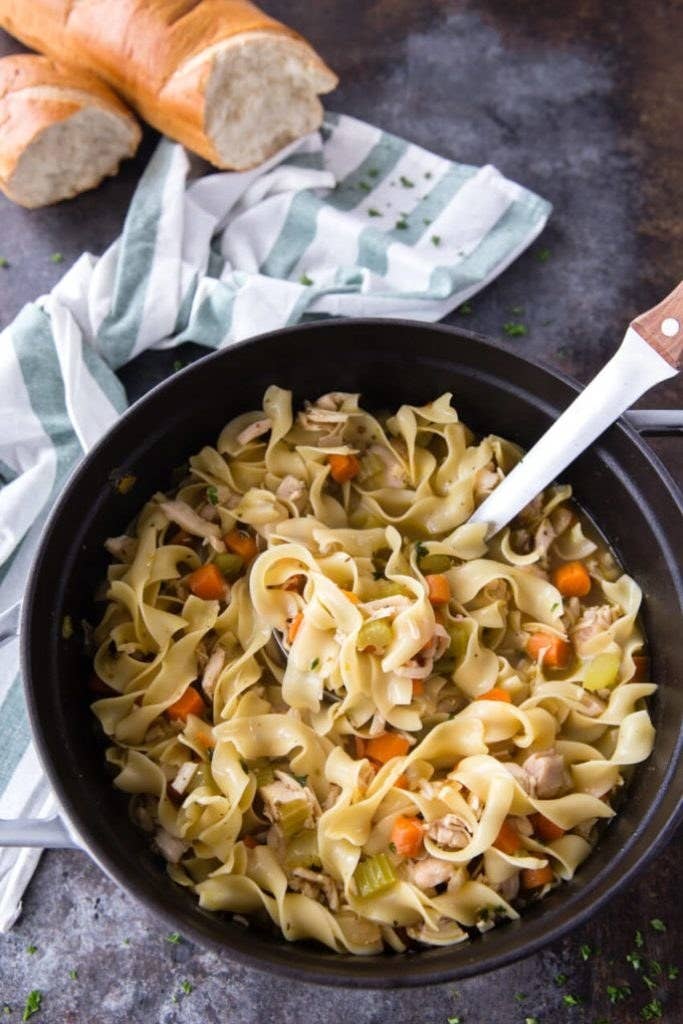 There are so many satisfying and time-saving meals you can make with rotisserie chicken like this comforting noodle soup recipe. The only other ingredients you really need are chicken stock and whatever noodles you have on hand. Get the recipe for rotisserie chicken noodle soup here.
It doesn't get much easier than a dump-and-bake casserole. You don't even need to boil the pasta or cook the chicken. Everything gets tossed into a baking dish and baked in the oven. Get the recipe for dump-and-bake chicken parmesan casserole here.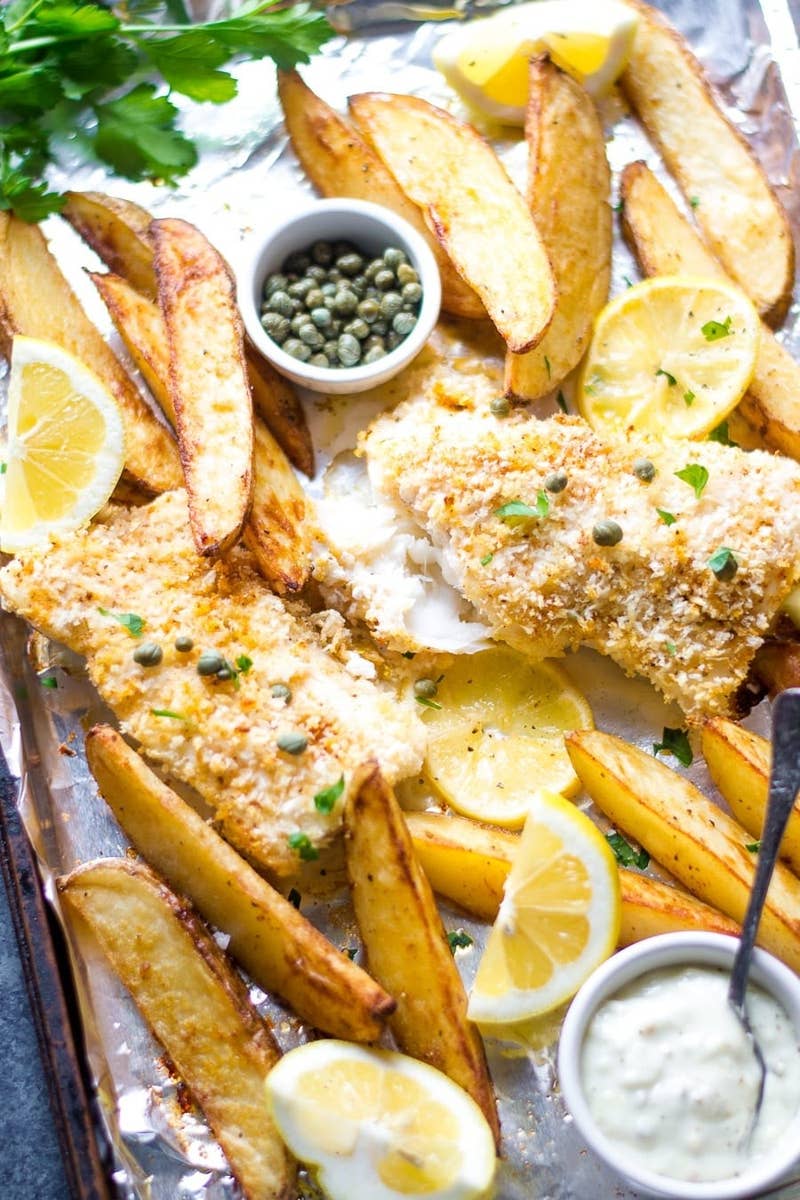 Swap out frozen fish sticks for this homemade and nutritious version. Cod gets lightly coated in panko bread crumbs and roasted in the oven with potato (or sweet potato) wedges. Get the recipe for oven-baked fish and chips here.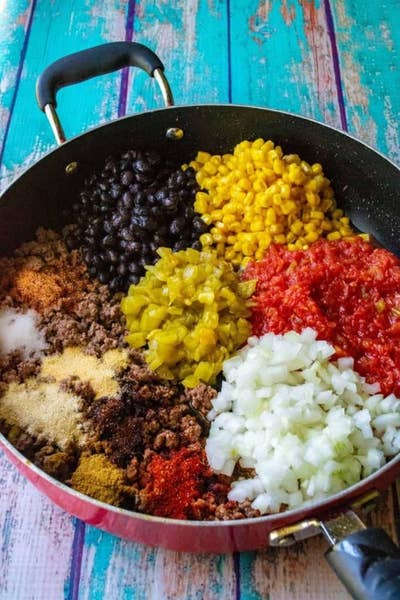 Stuffed peppers are super versatile, not to mention fun to make. Hollow out some bell peppers and fill them with a mixture of your favorite ground meat, rice, black beans, tomatoes, chiles, and whatever else you have in your pantry. Get the recipe for Mexican stuffed peppers here.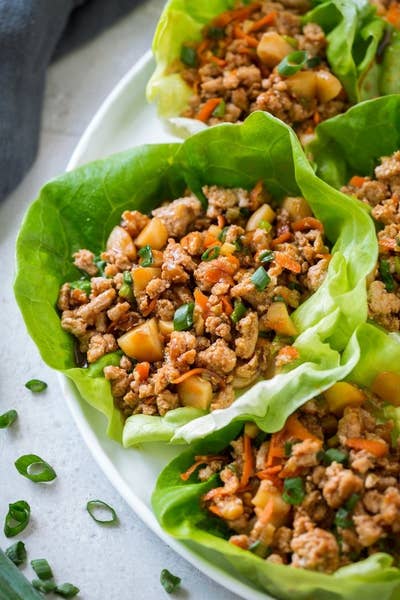 You can personalize these lettuce wraps to your taste. Start with turkey, chicken, pork, or even tofu. Sauté the ground meat chopped carrots, scallions, hoisin sauce, garlic, and ginger and serve them DIY style with crunchy bibb lettuce. Get the recipe for Asian lettuce wraps here.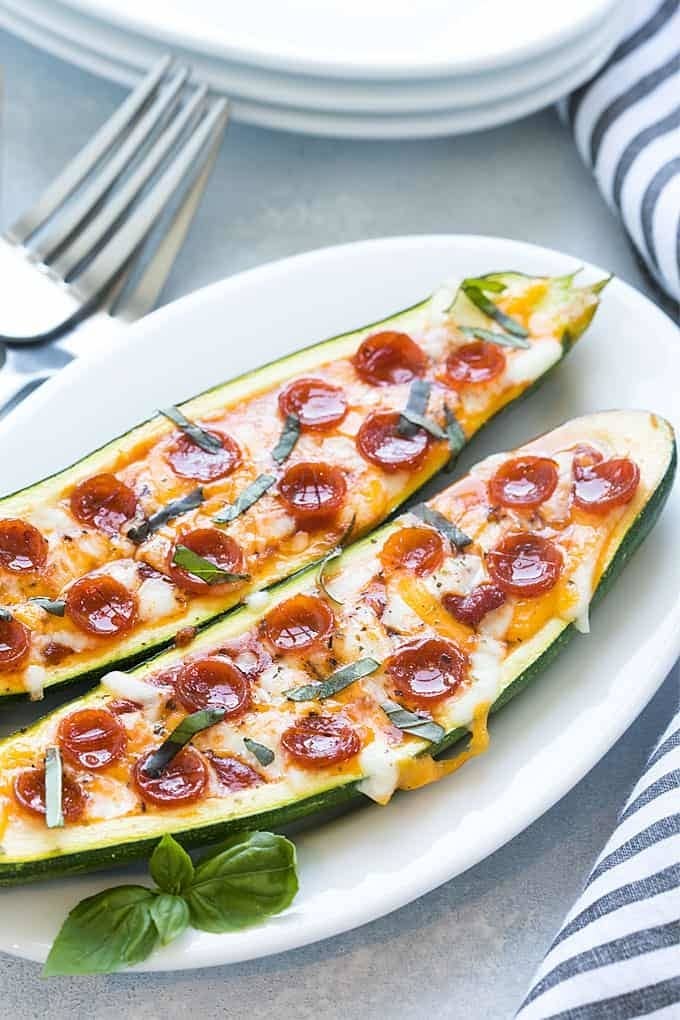 This low-carb pizza is still incredibly comforting and satisfying. Half zucchinis, hollow them out a bit, and bake them with tomato sauce, lots of cheese, and pepperoni. Of course, you can always swap in your go-to pizza toppings. Get the recipe for zucchini pizza boats here.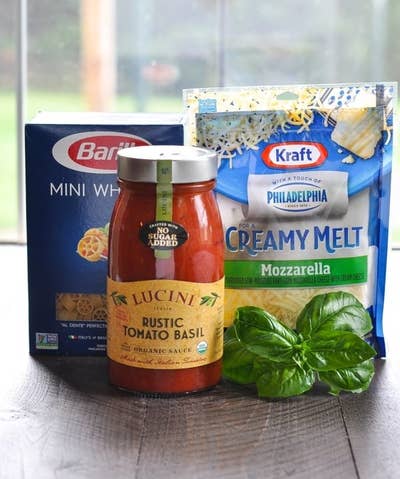 With just three essential ingredients — pasta, tomato sauce, and mozzarella cheese — it doesn't get much easier than this pasta bake. If you have some basil or red pepper flakes or garnishing, it's never a bad idea. Get the recipe for wagon wheel pasta bake here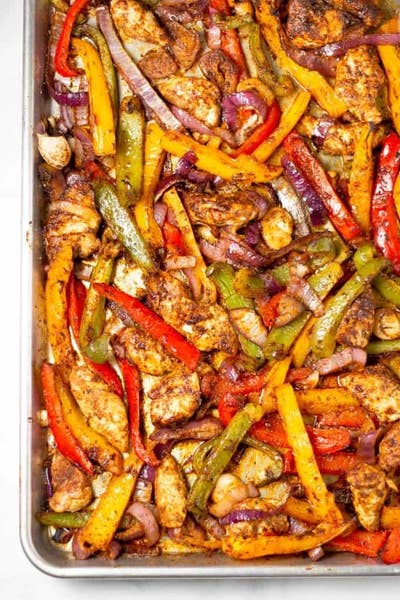 Sheet pan meals are great for the whole family: They require minimal clean-up, they are easy to make, and they feed the whole gang. Make these fajitas with chicken, shrimp, or even flank steak and serve them with tortillas and your go-to Mexican toppings on the side. Get the recipe for 30-minute sheet pan fajitas here.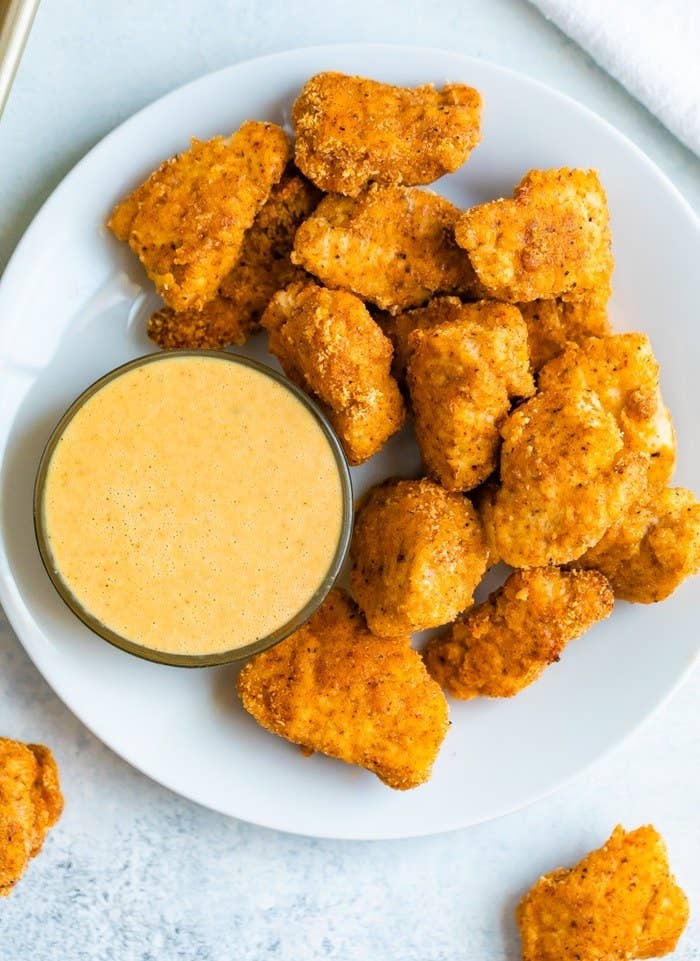 Turn fast-food chicken nuggets into a wholesome meal that the family can make together. The kids will love dredging the chicken into egg and a mixture of flour and spices. Then, bake the nuggets on a sheet pan with sweet potato wedges or turnip fries. Get the recipe for healthy baked chicken nuggets here.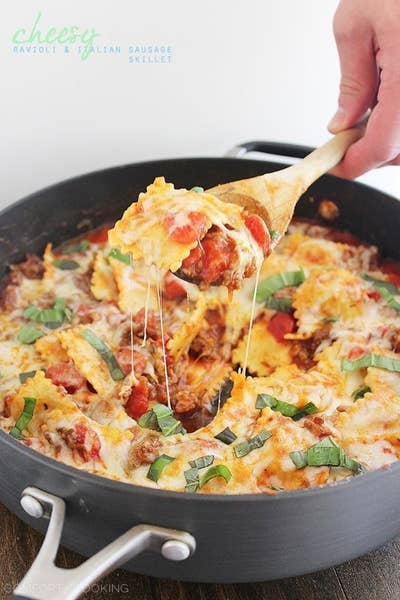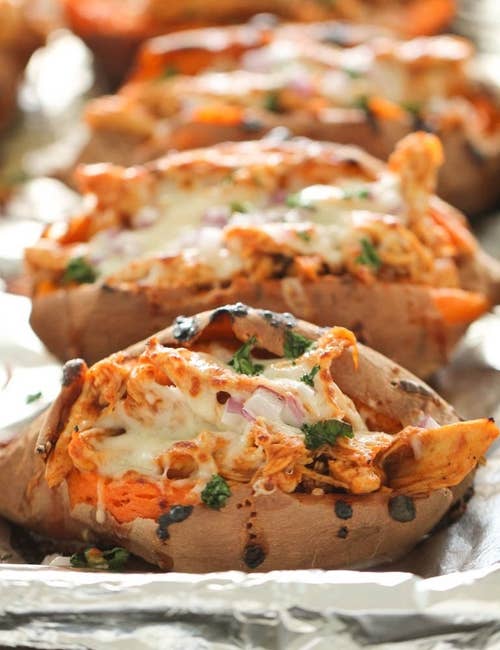 Grab a rotisserie chicken or use leftover chicken breast from last night's dinner. Use whatever BBQ or buffalo sauce you like best, and top the stuffed sweet potatoes with anything from mozzarella cheese and red onion to blue cheese dressing and chopped celery. Get the recipe for BBQ chicken stuffed baked sweet potatoes here.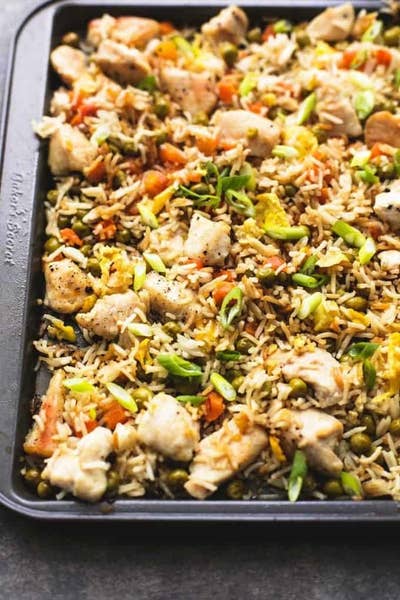 You could order take-out, or you could make this classic recipe at home. This meal comes together like magic. Everything from the chicken to the egg and the veggies are cooked on a single sheet pan. Get the recipe for sheet pan chicken fried rice here.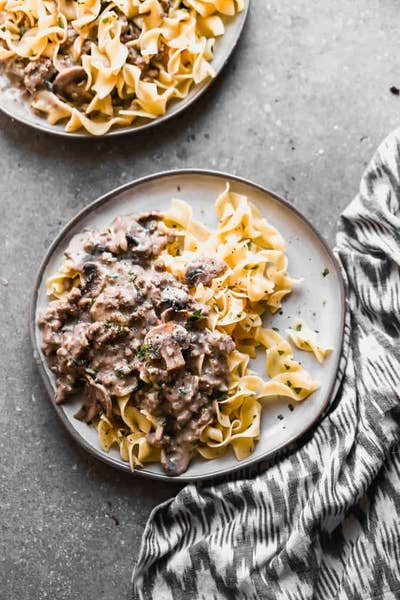 It comes together in under 30 minutes, and who doesn't love egg noodles? Get the recipe for easy ground beef stroganoff here.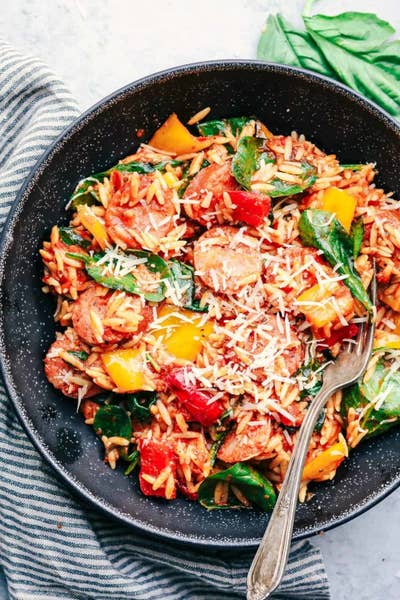 You can never have too many skillet dinners in your arsenal. This recipe calls for orzo, your go-to pork or sausage, onions, peppers, and garlic-y tomato sauce. Get the recipe for Italian orzo and sausage skillet here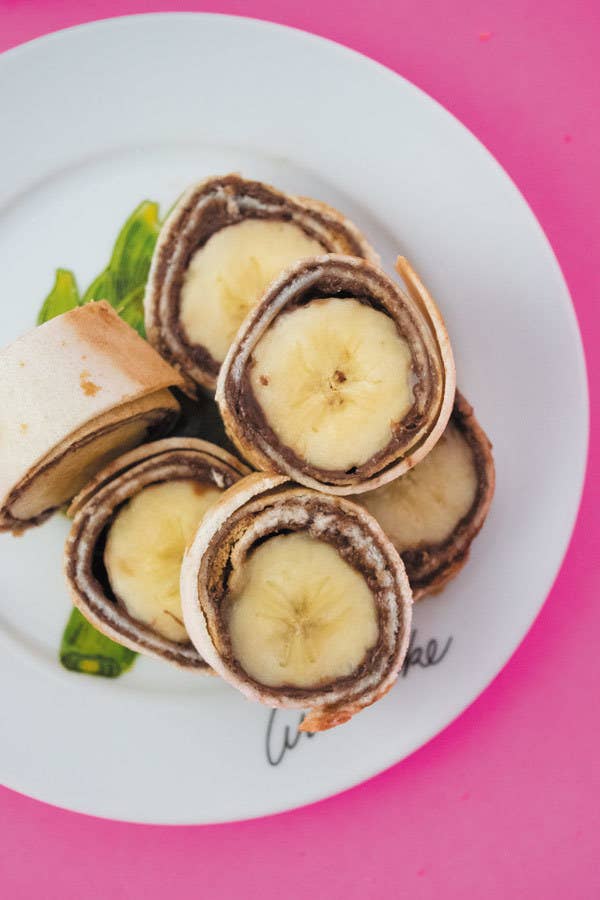 Turn dessert into an edible art project with these banana and Nutella sushi rolls. You can make them with just three ingredients, or you can spice things up with peanut butter, crushed pistachios, and more Get the recipe for banana Nutella sushi here.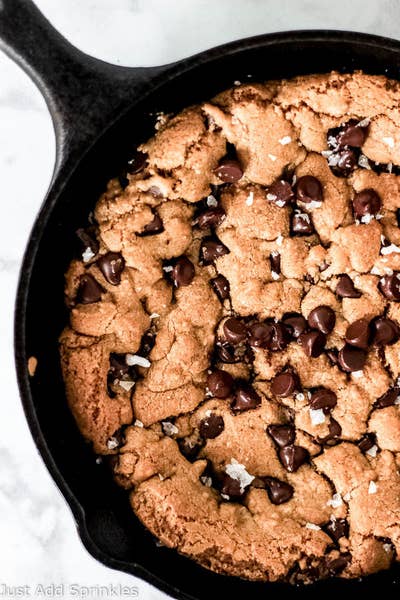 Baking is a great activity to keep kids entertained. And after one bite of these gooey skillet cookies, you'll want to make them every day. Get the recipe for skillet chocolate chip cookie here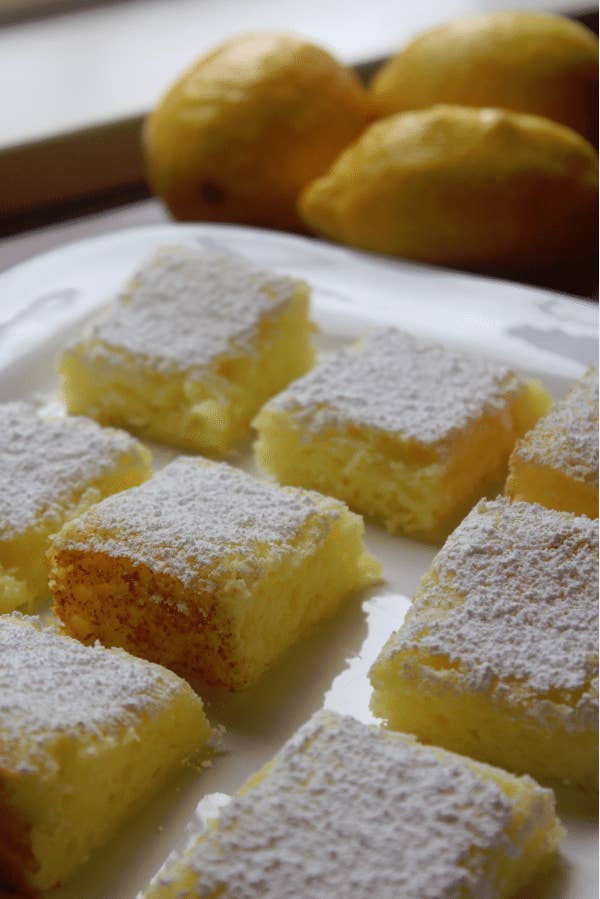 This dessert, made with just angel food cake mix and canned lemon pie filling, is almost too good to be true. Rest assured, they taste just as good as they look. Get the recipe for two-ingredient lemon bars here